ZAZAZA
A view overlooking Akashi Kaikyo Bridge
Just a short walk from JR Asagiri station, Okura Bay overlooks Akashi Kaikyo Bridge, the world's longest suspension bridge, along with Awaji Island. This is where our 3-story BBQ site ZAZAZA is located. With the sounds of the waves as your backtrack, enjoy BBQ year-round, under the sun in the day or the stars at night.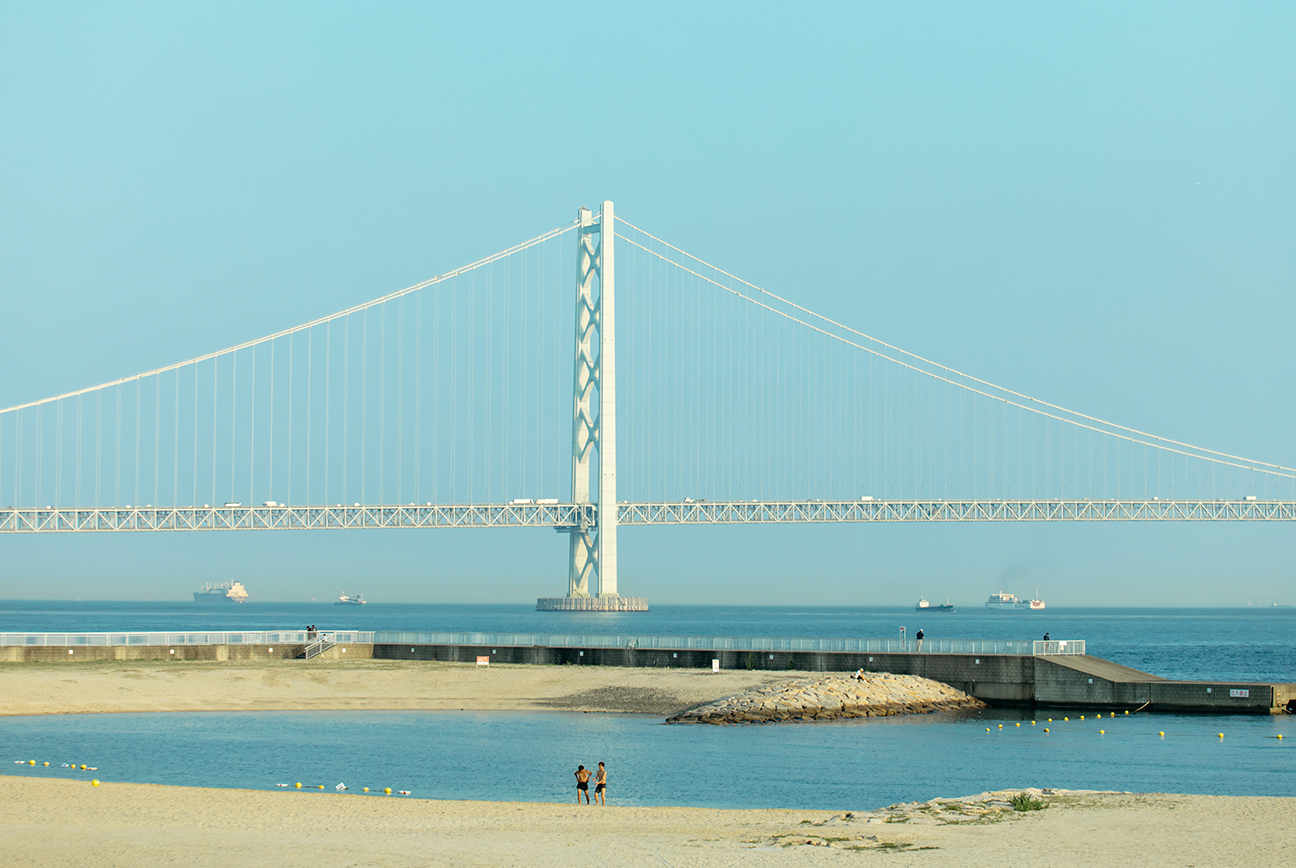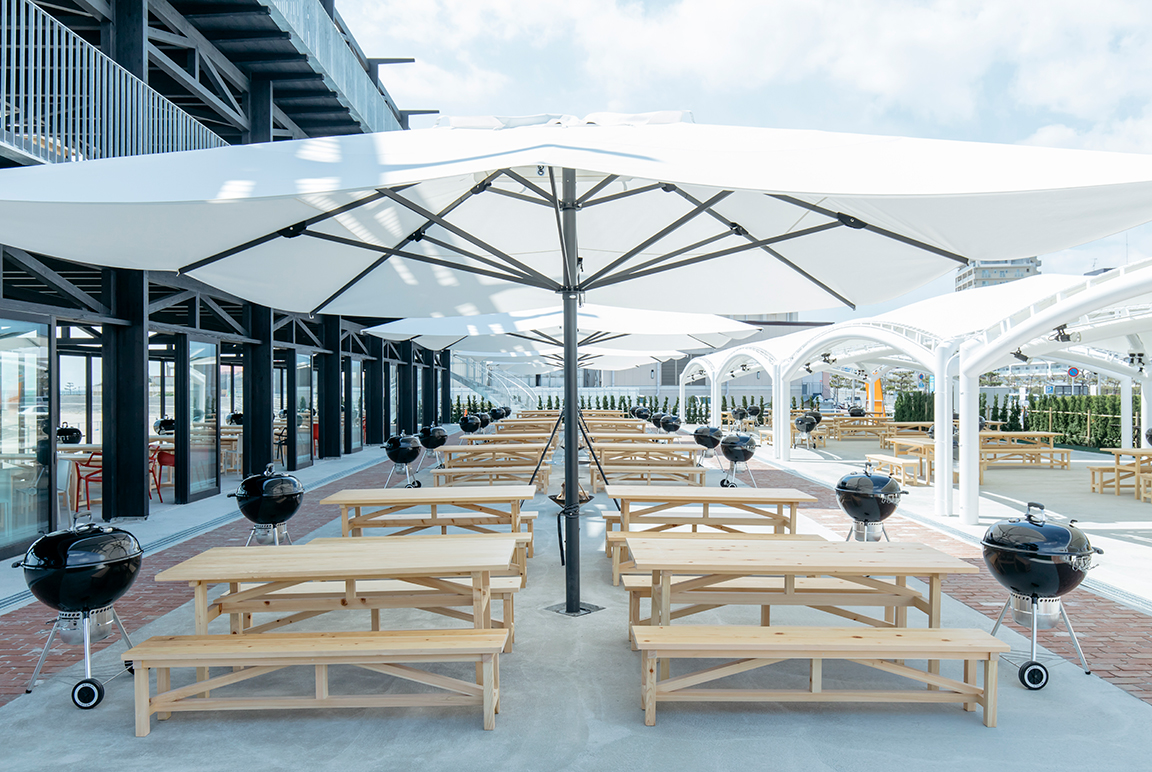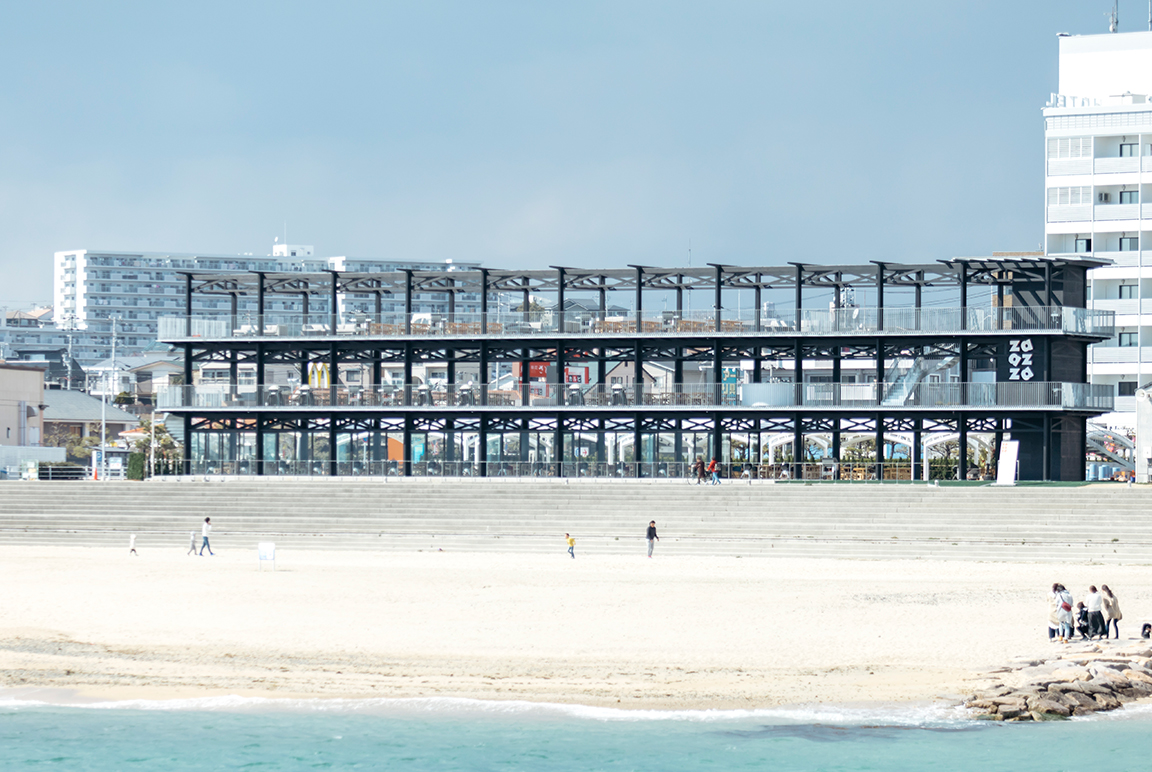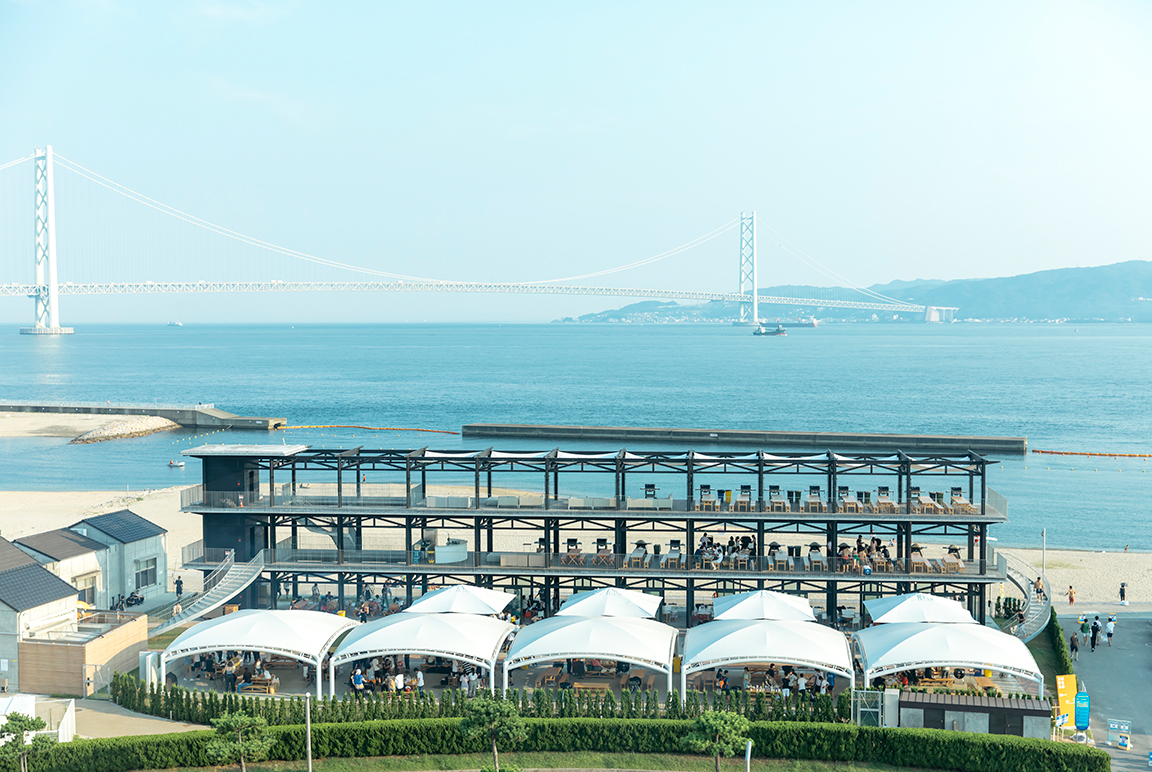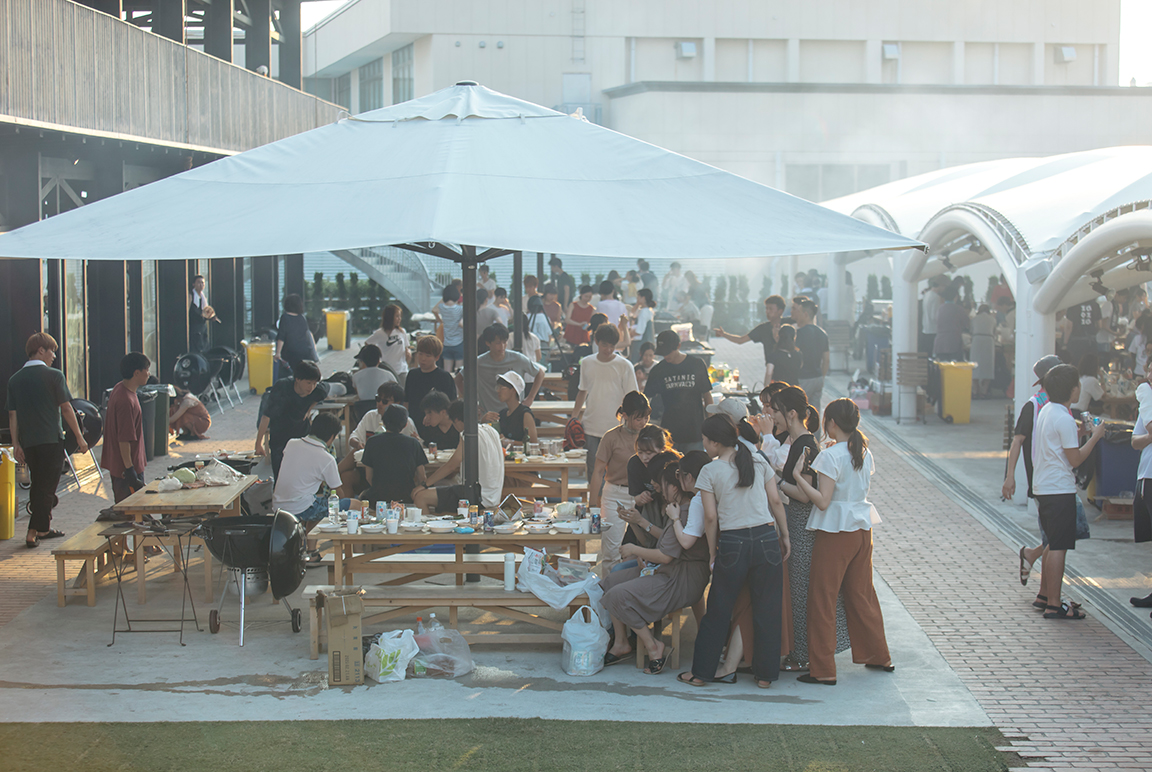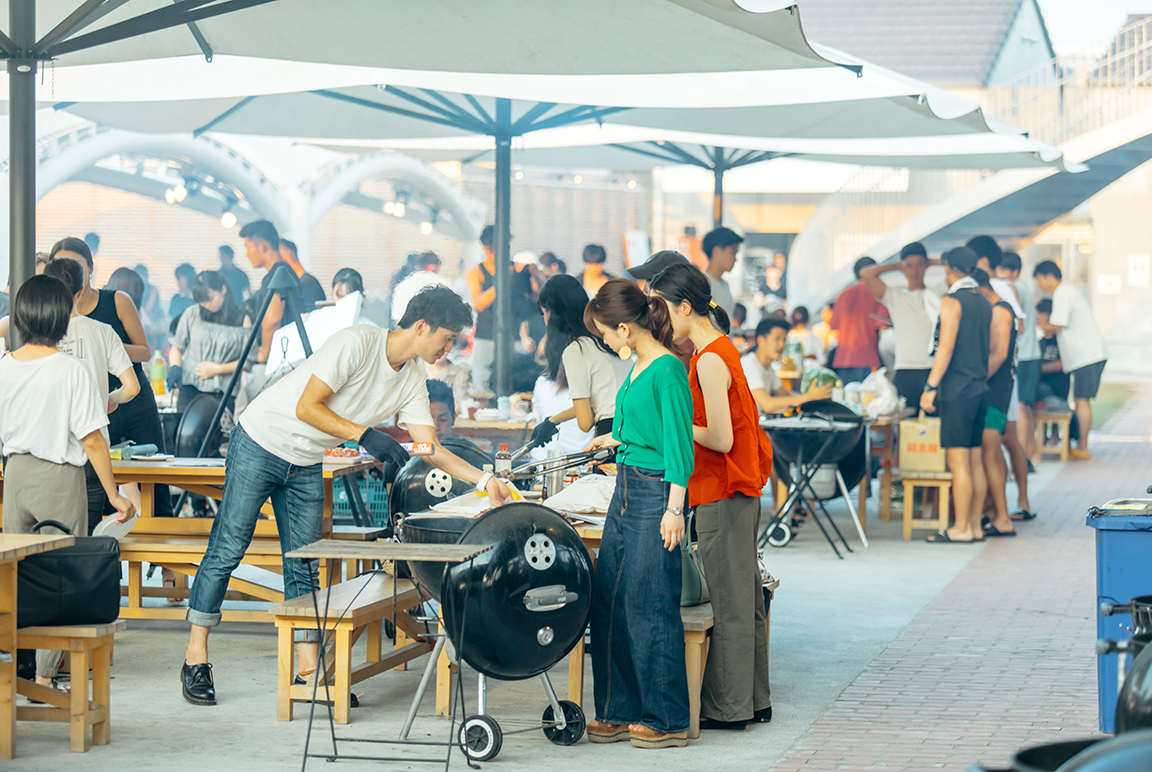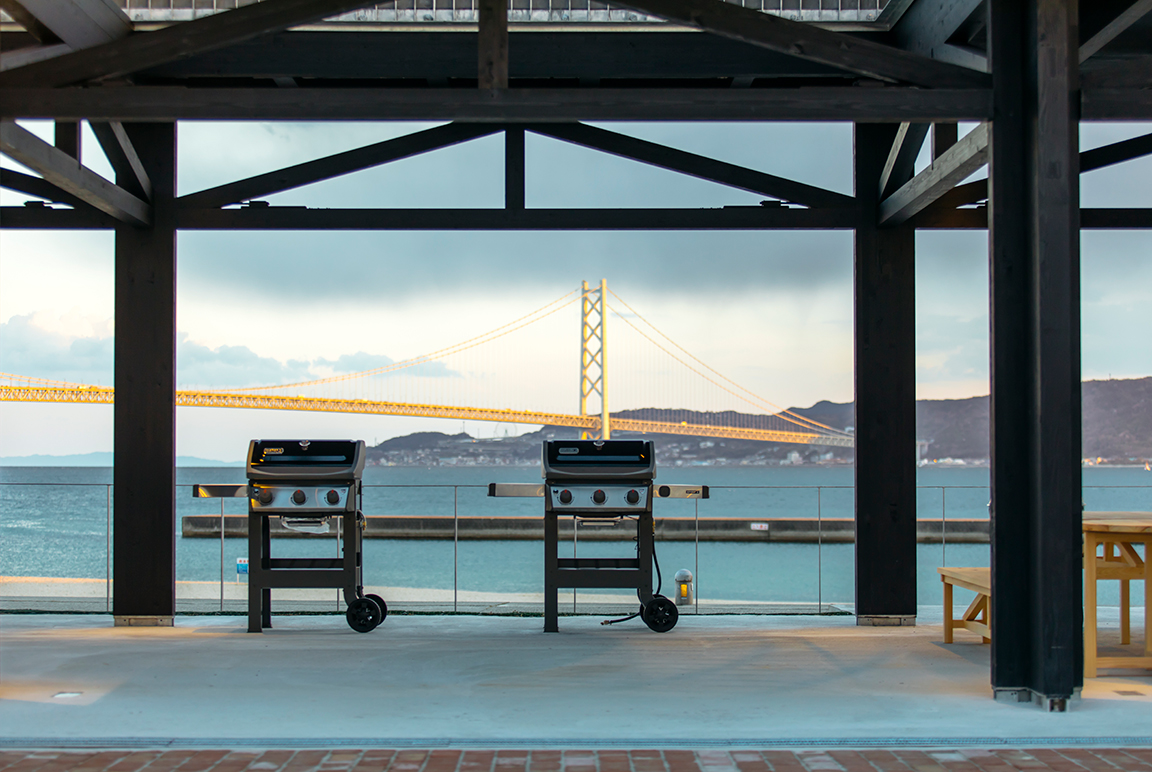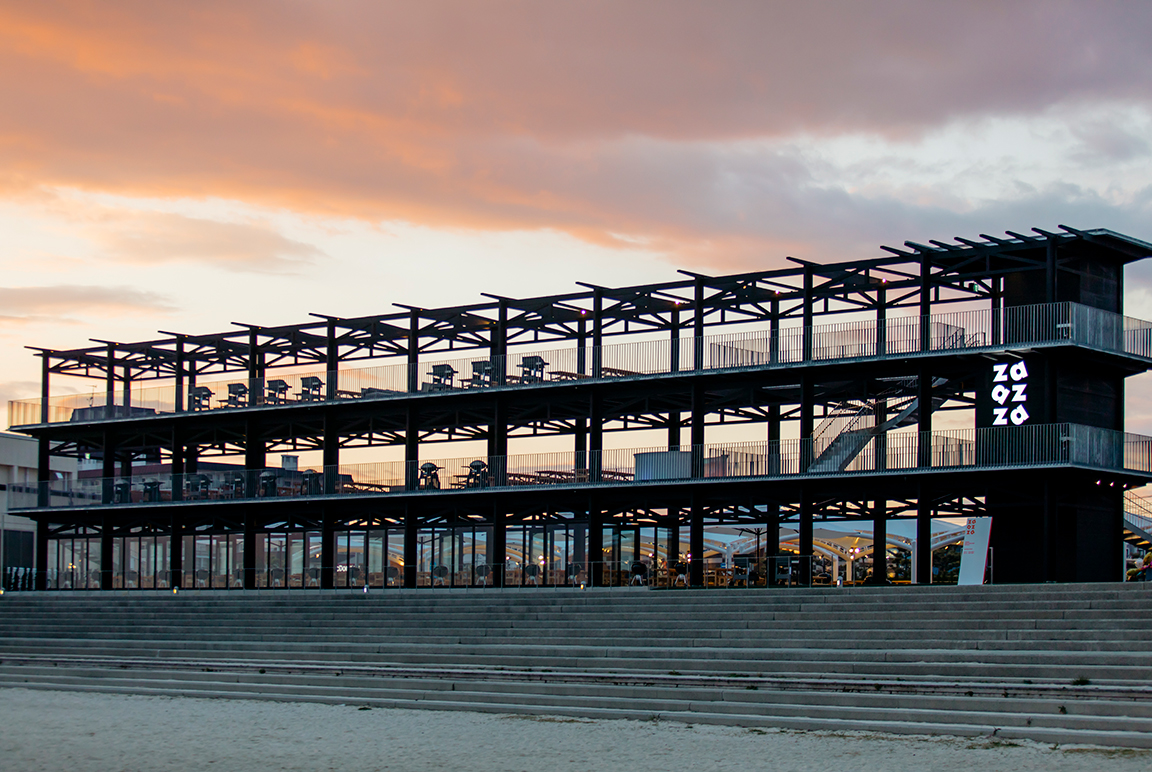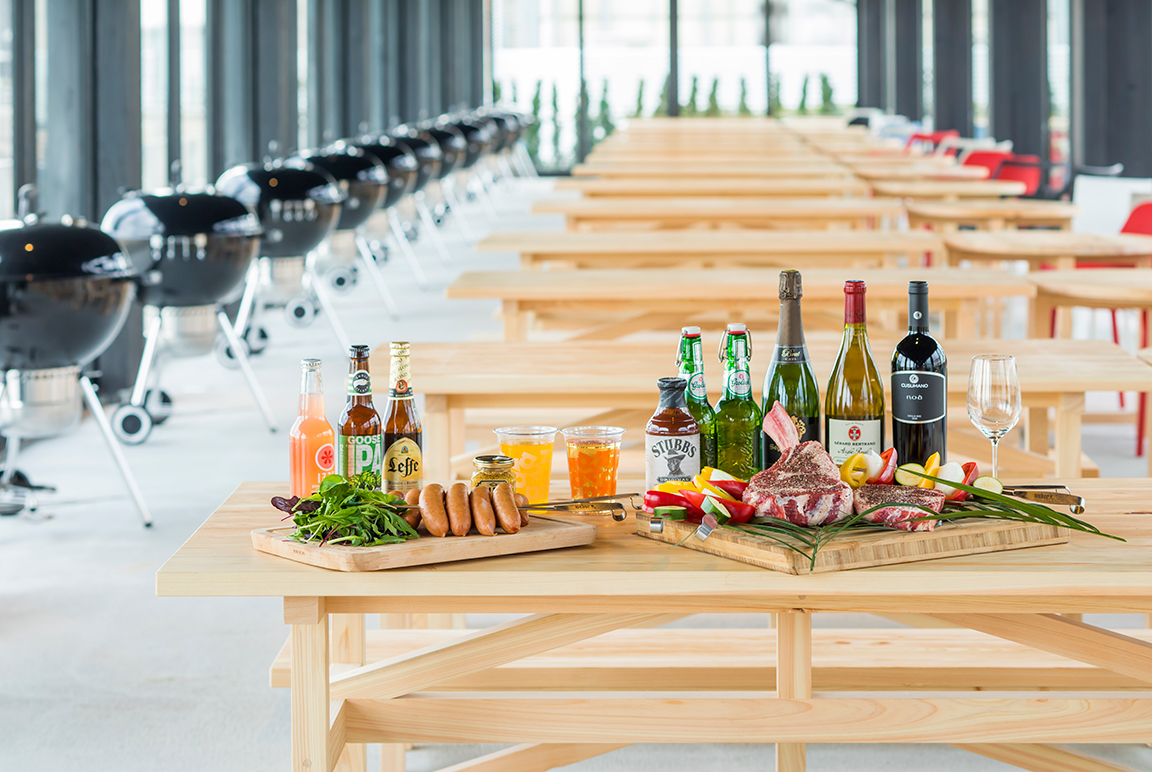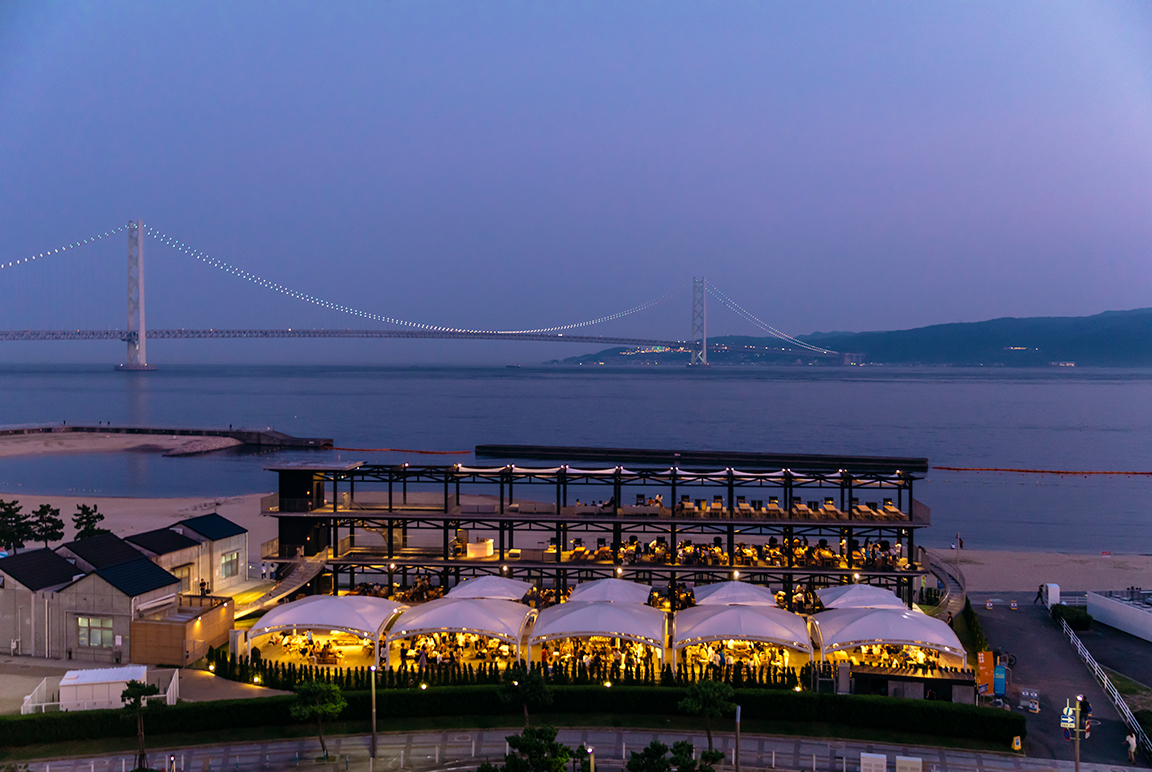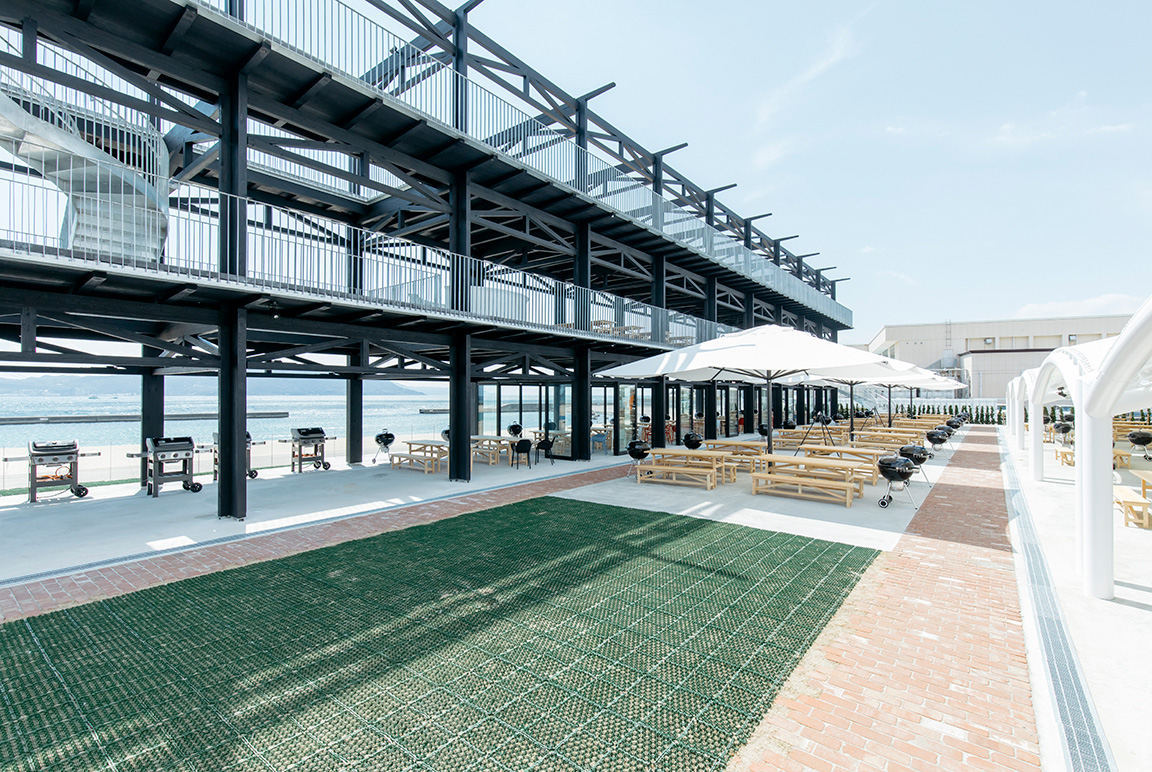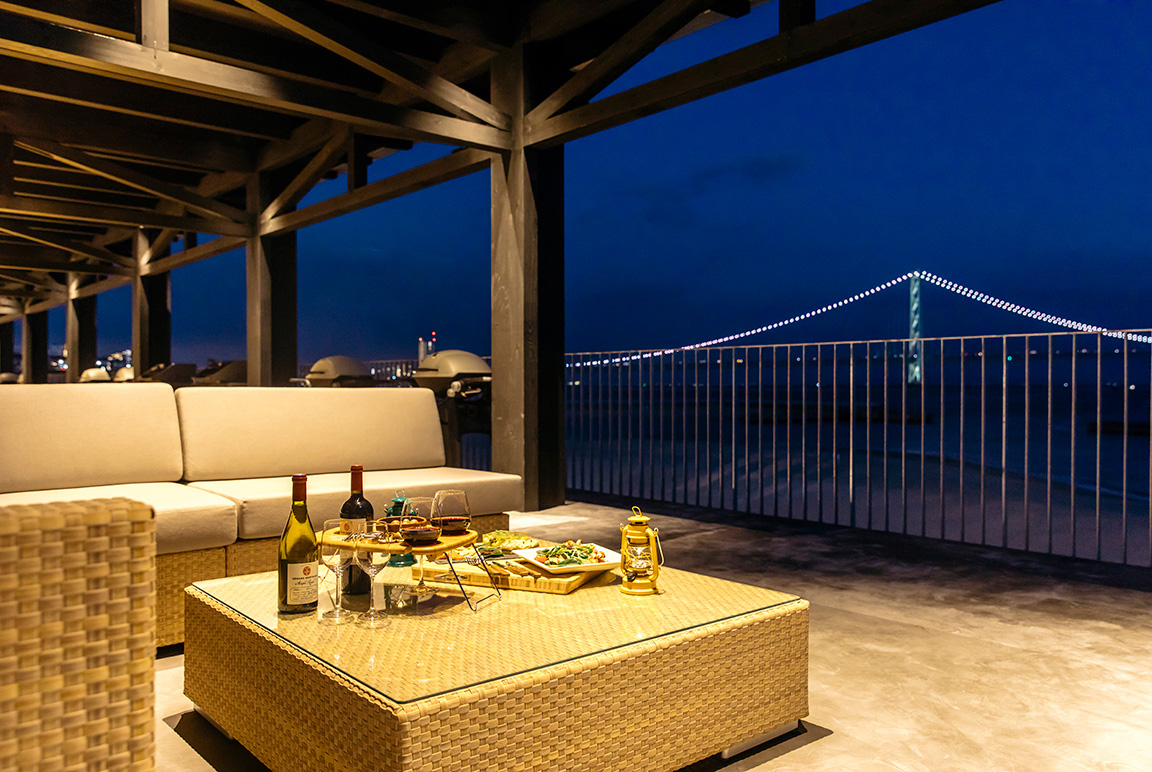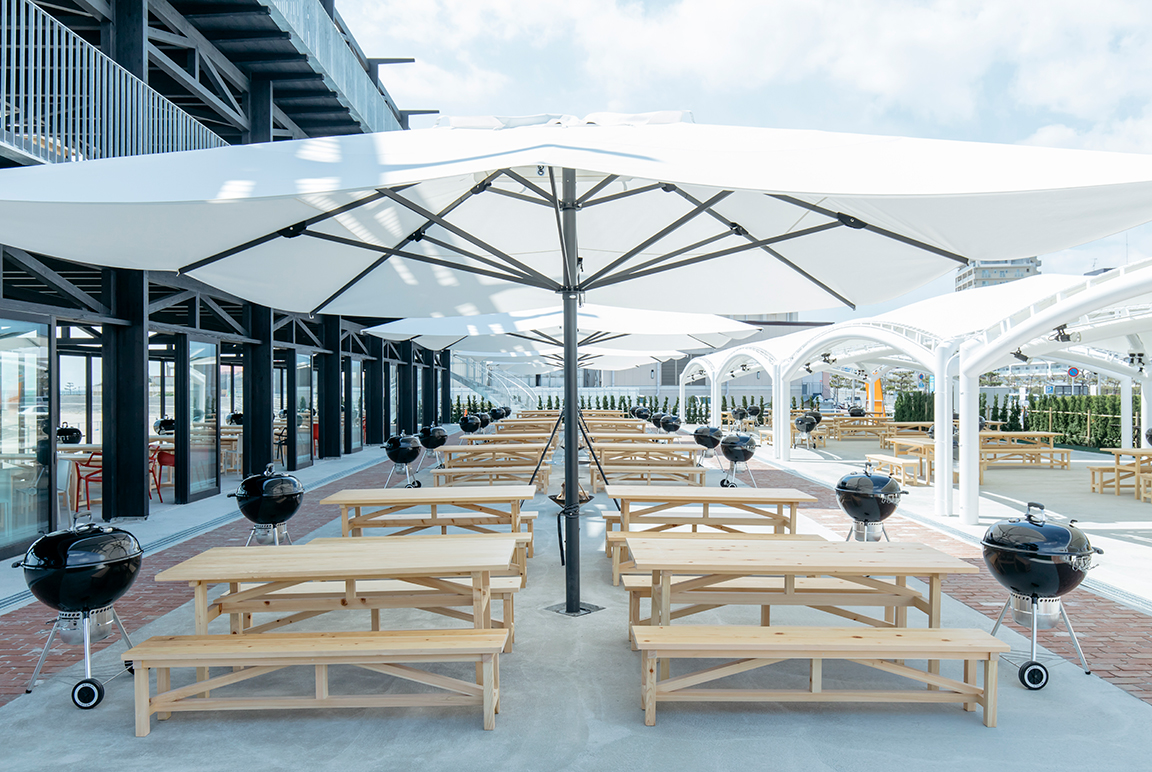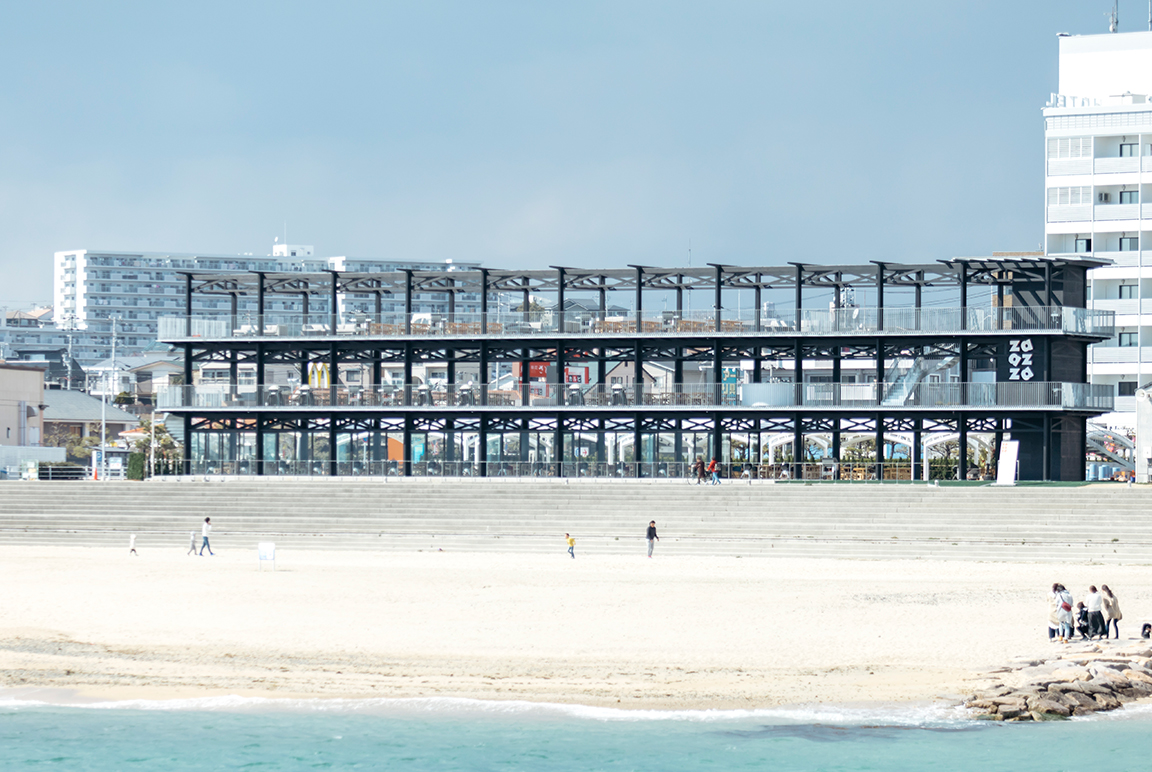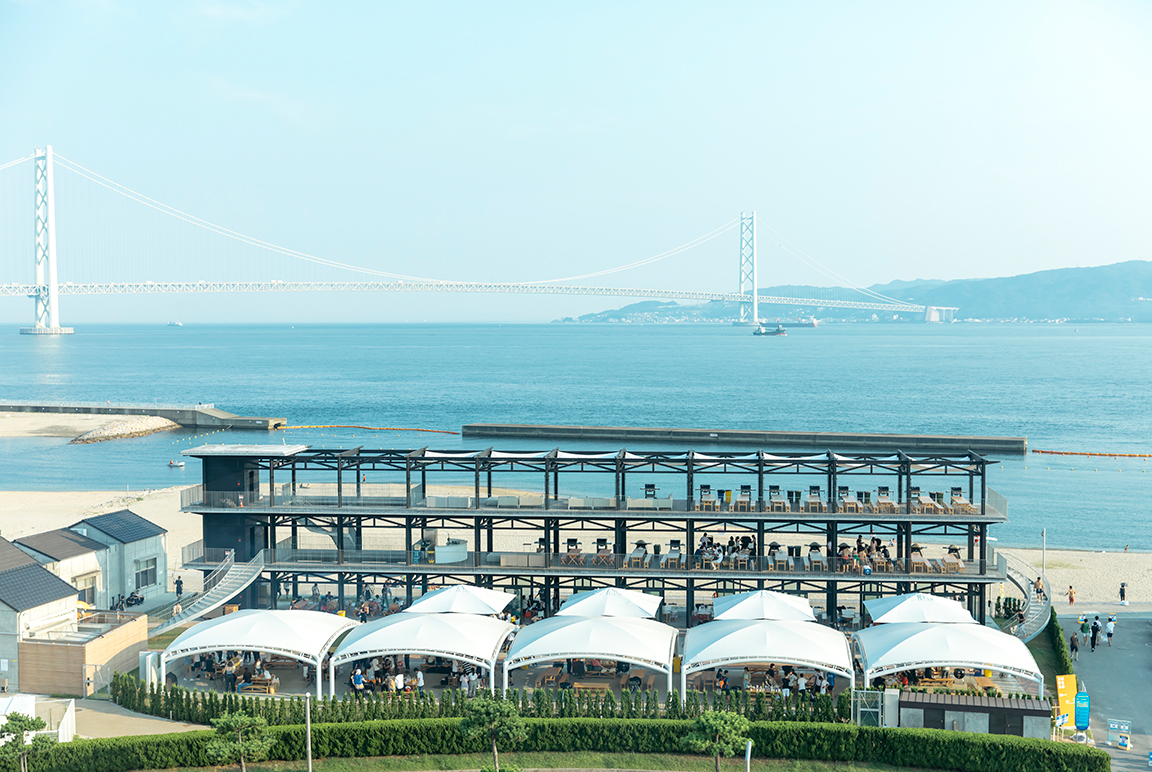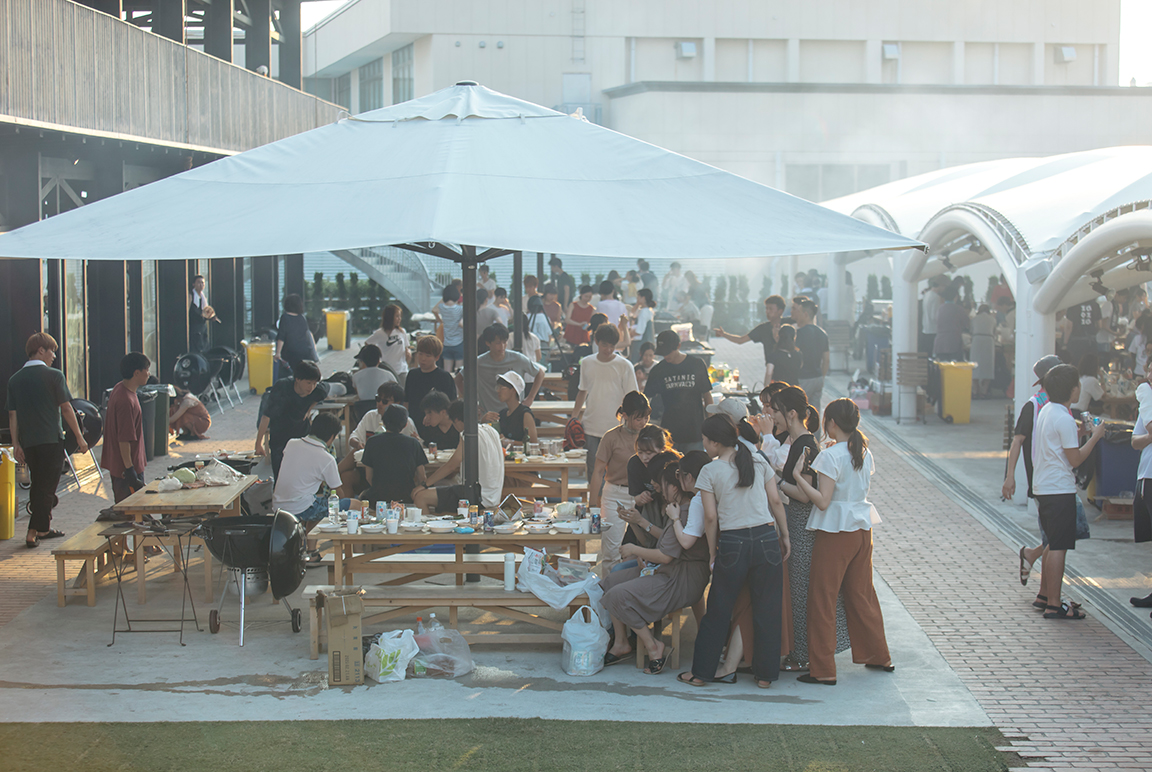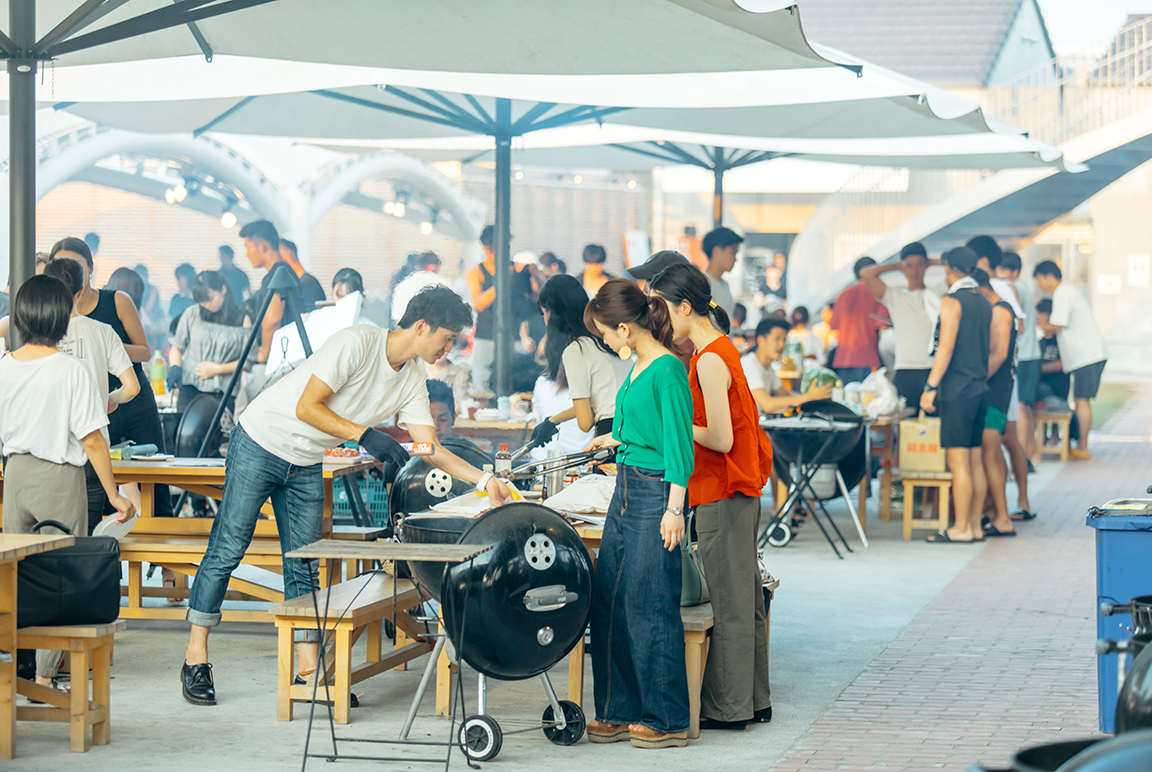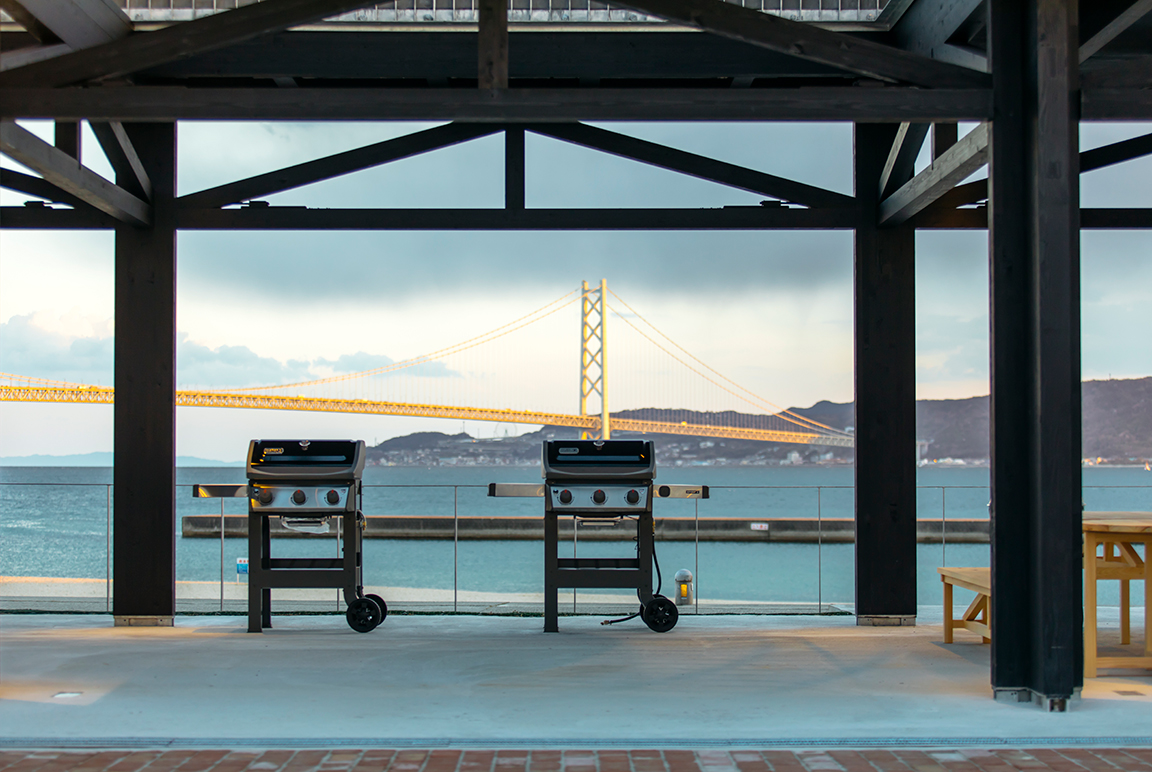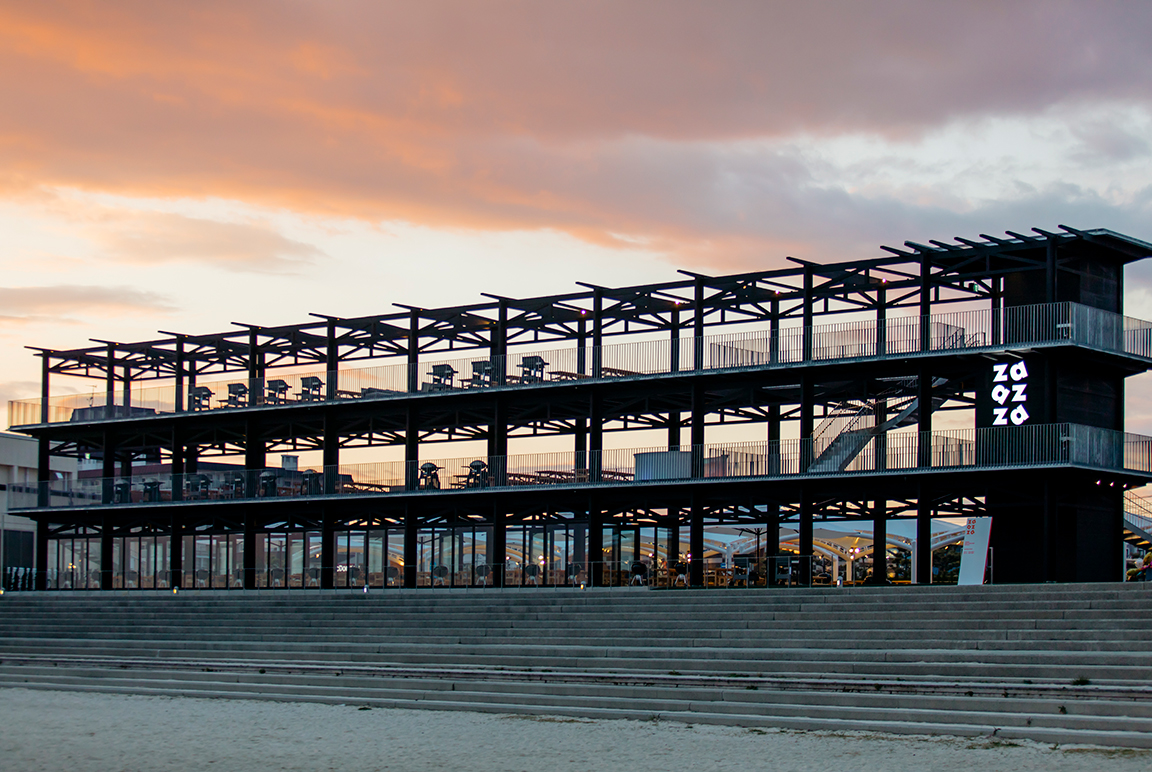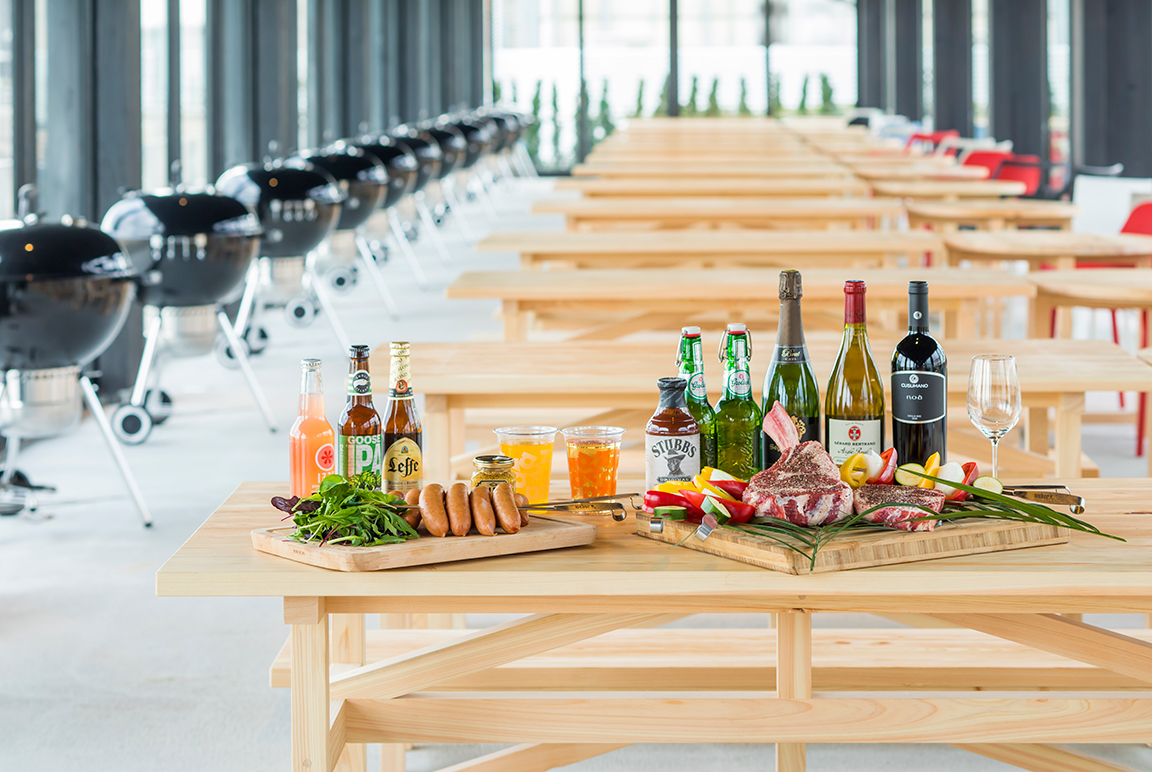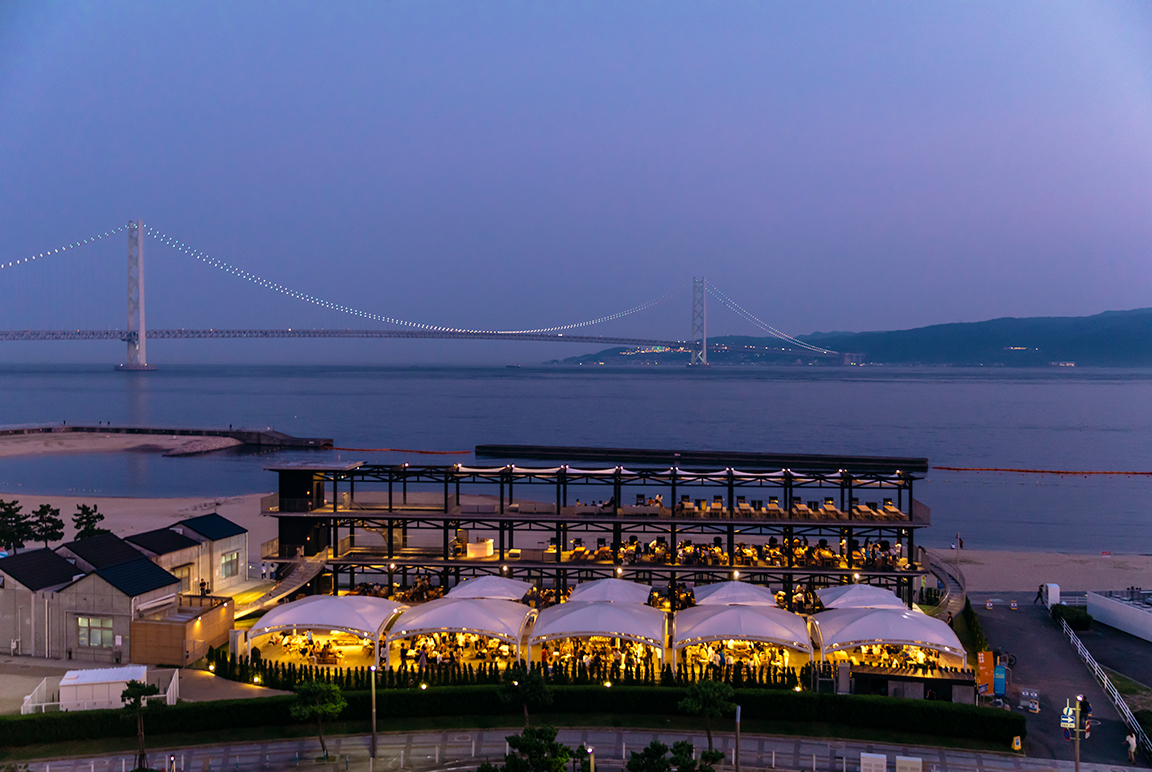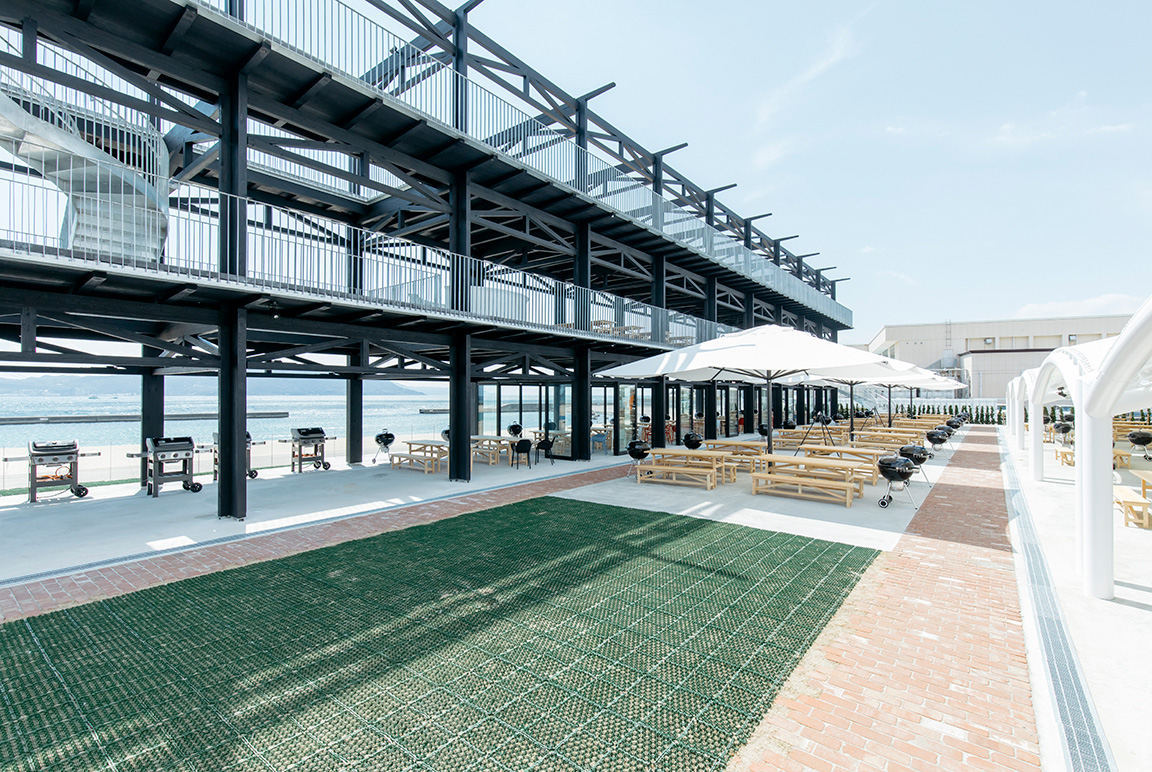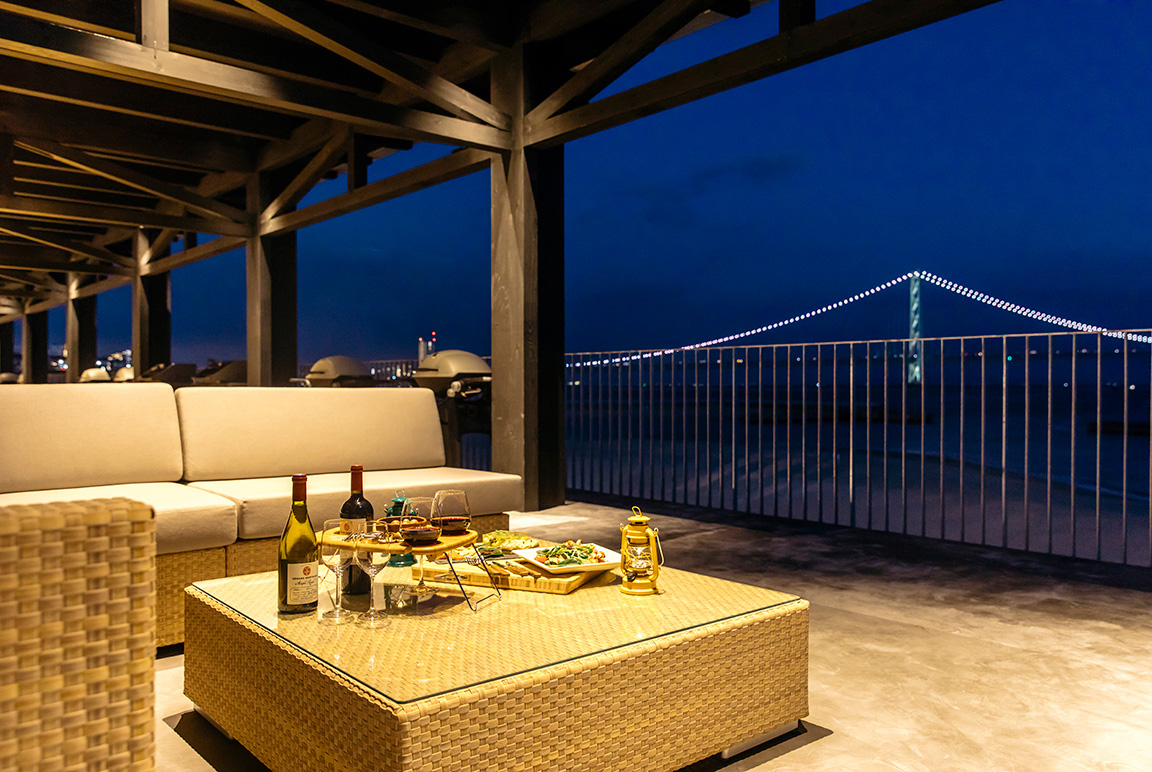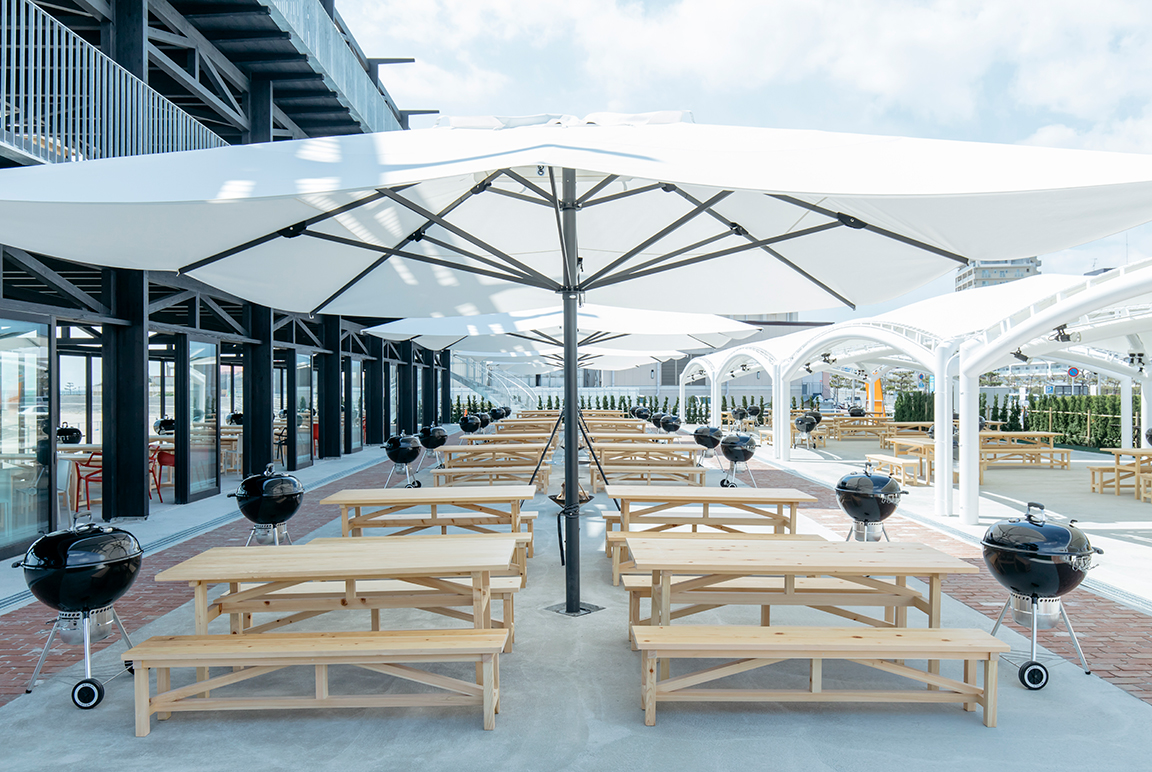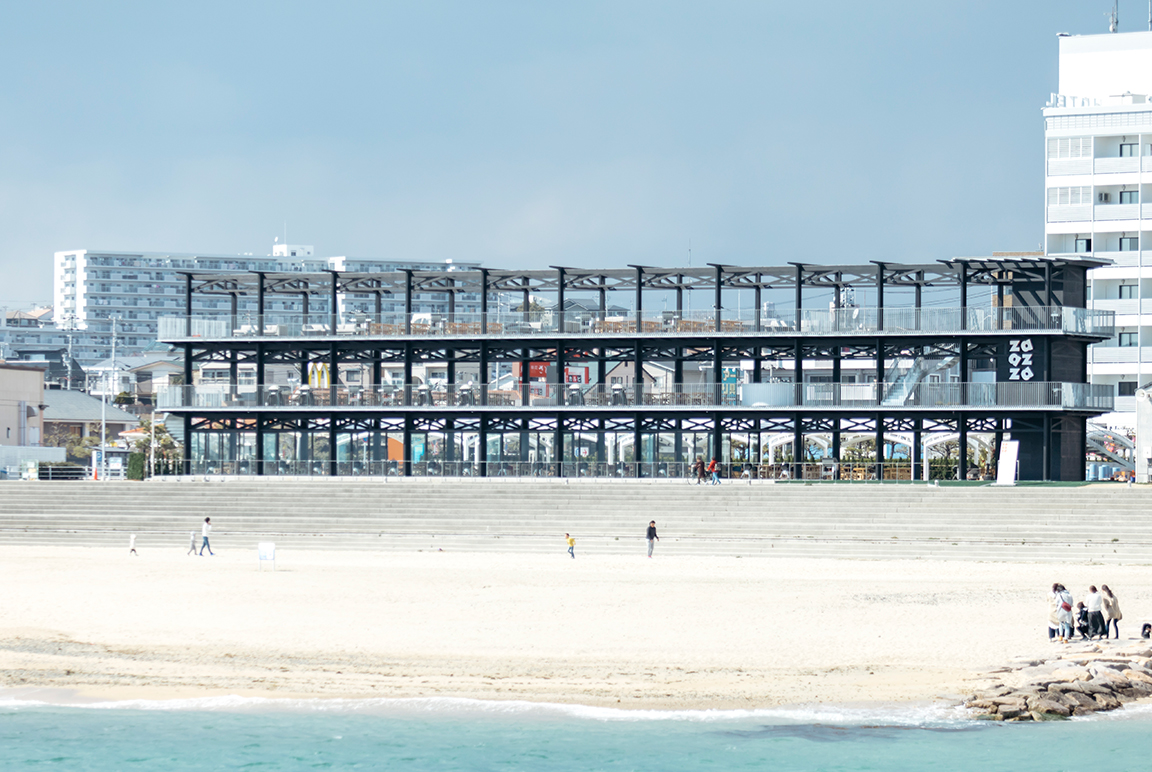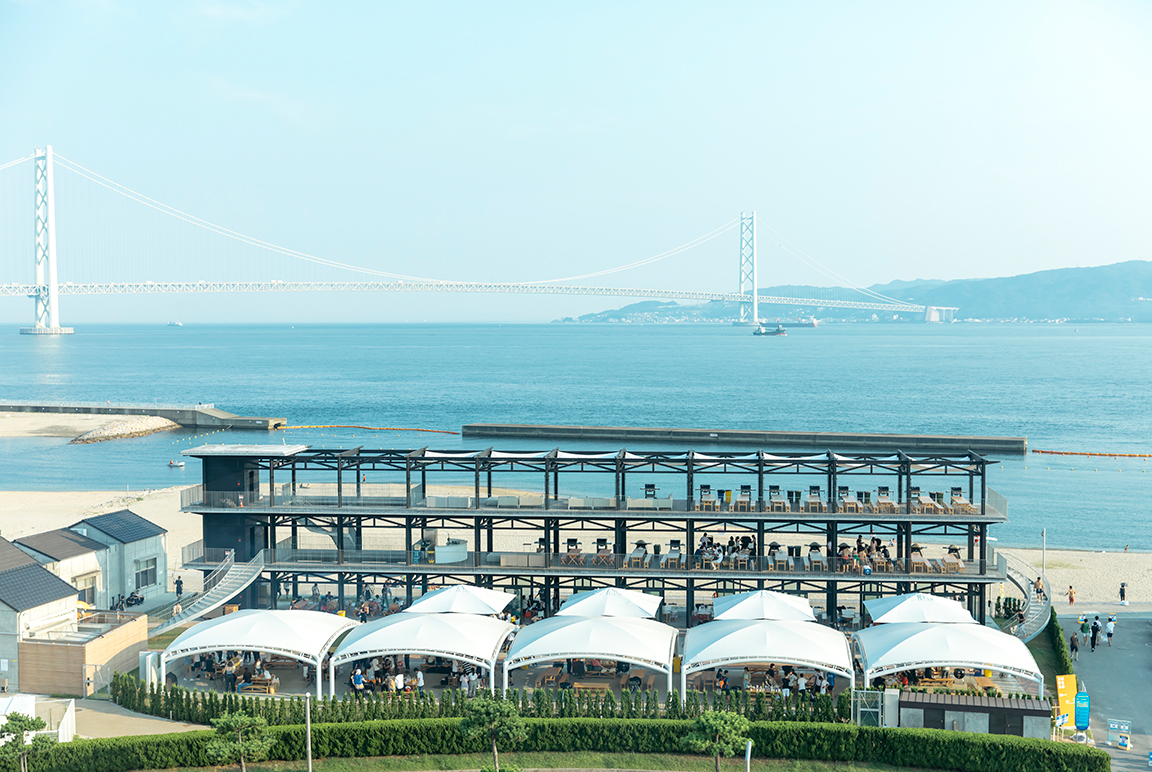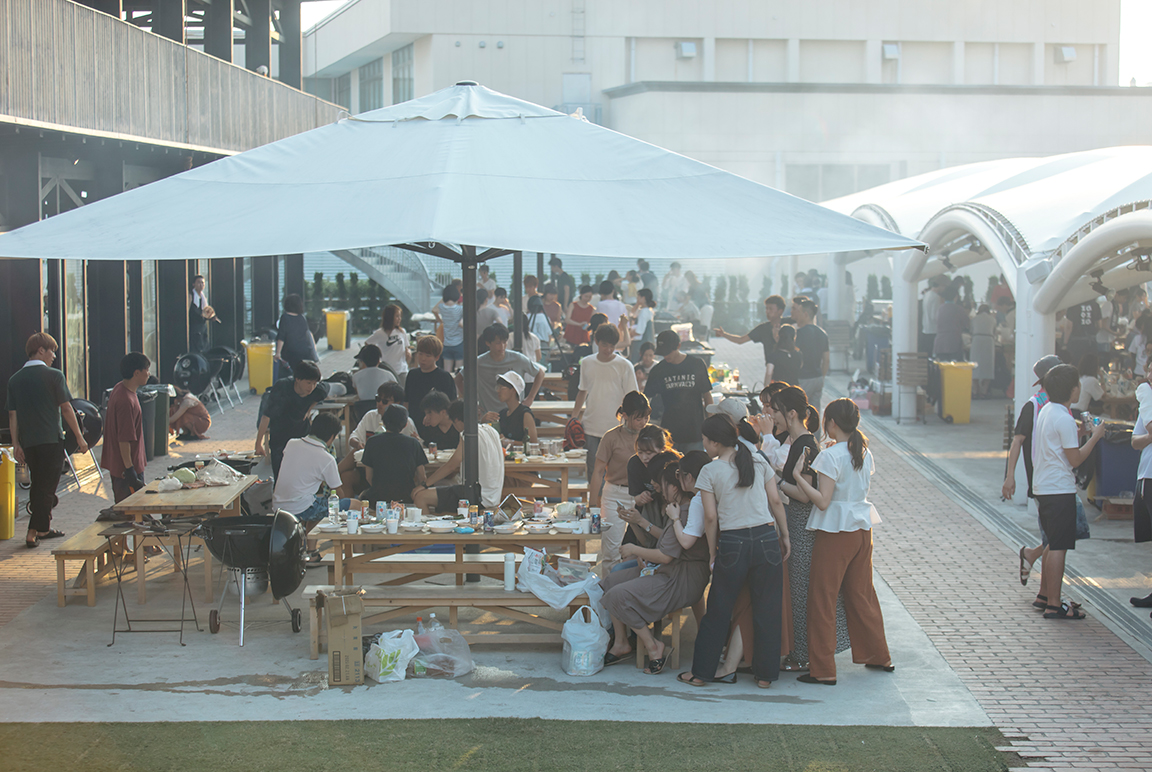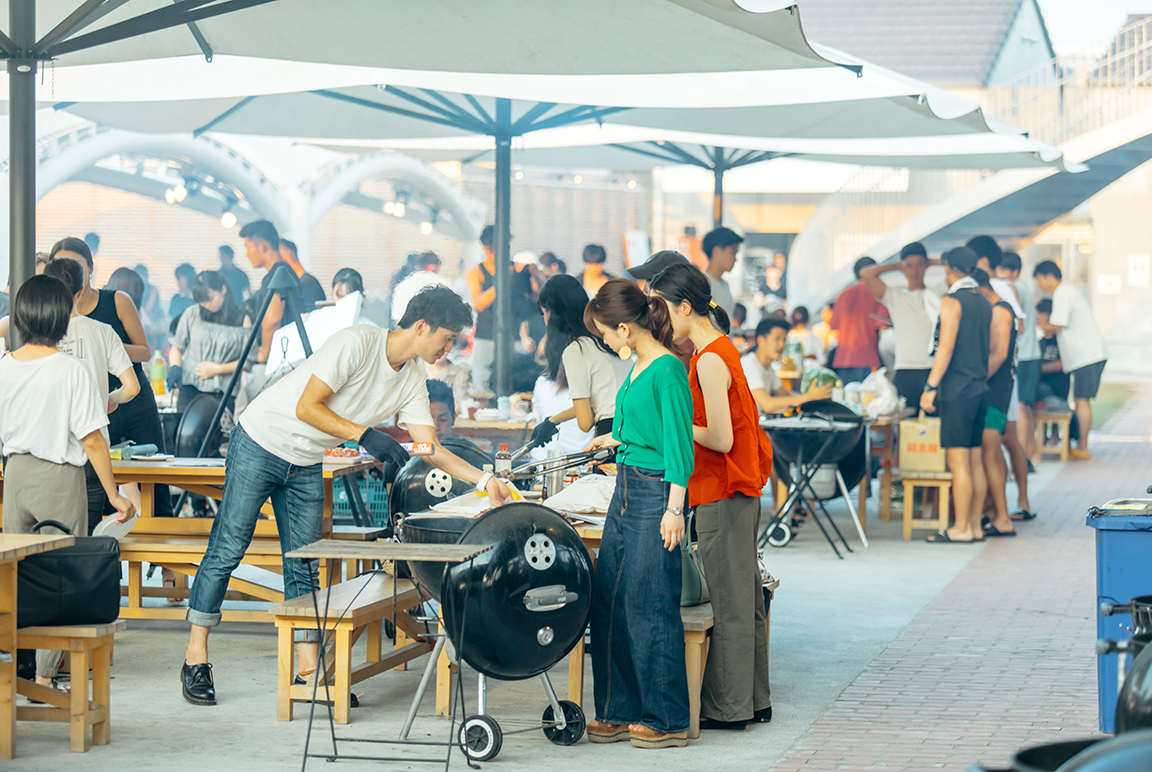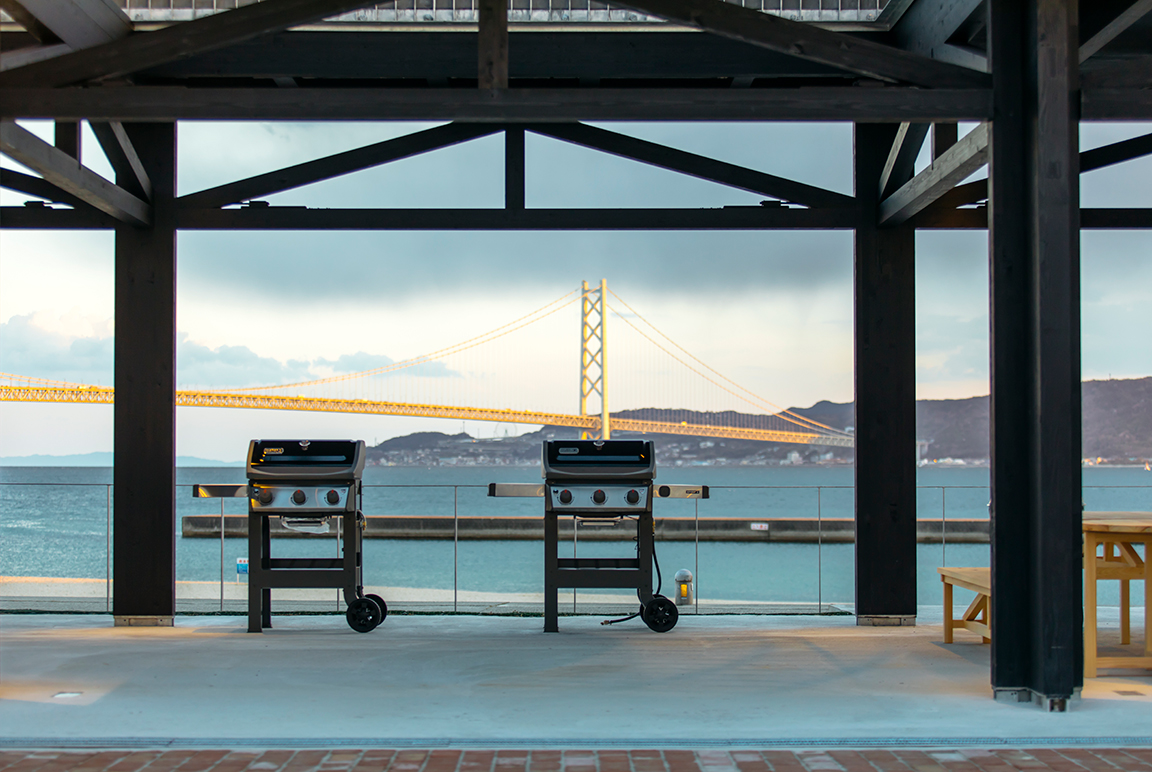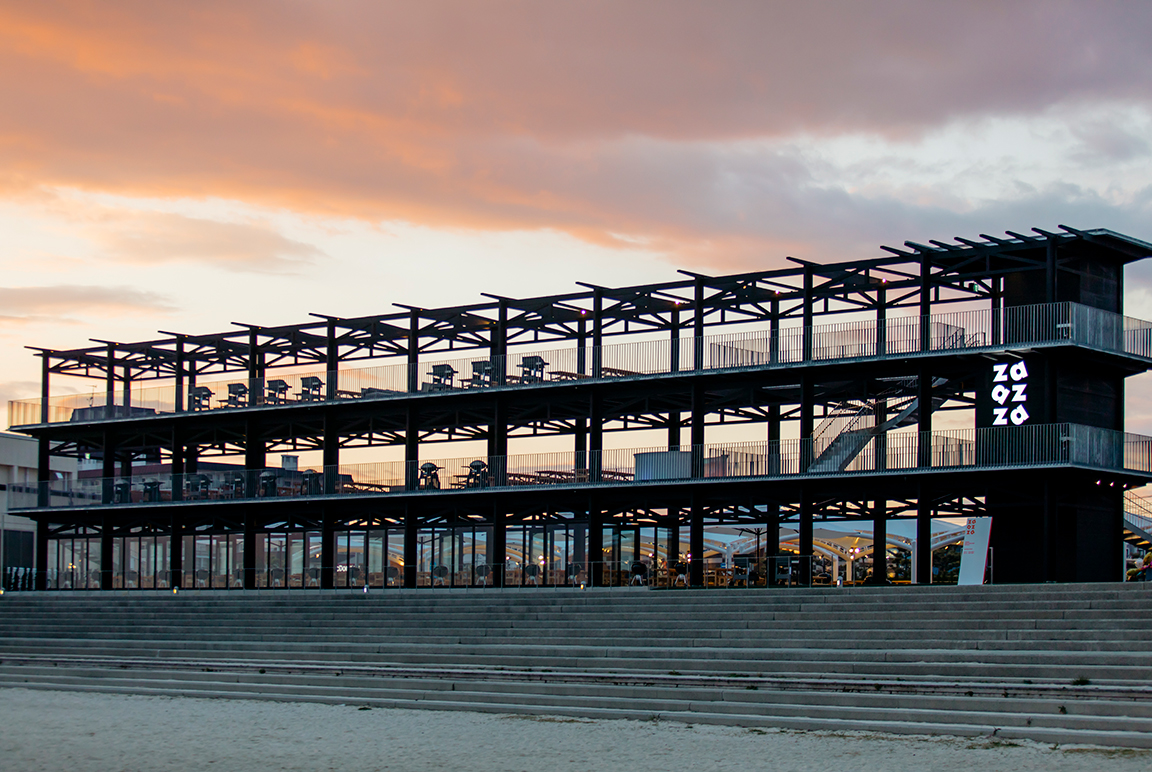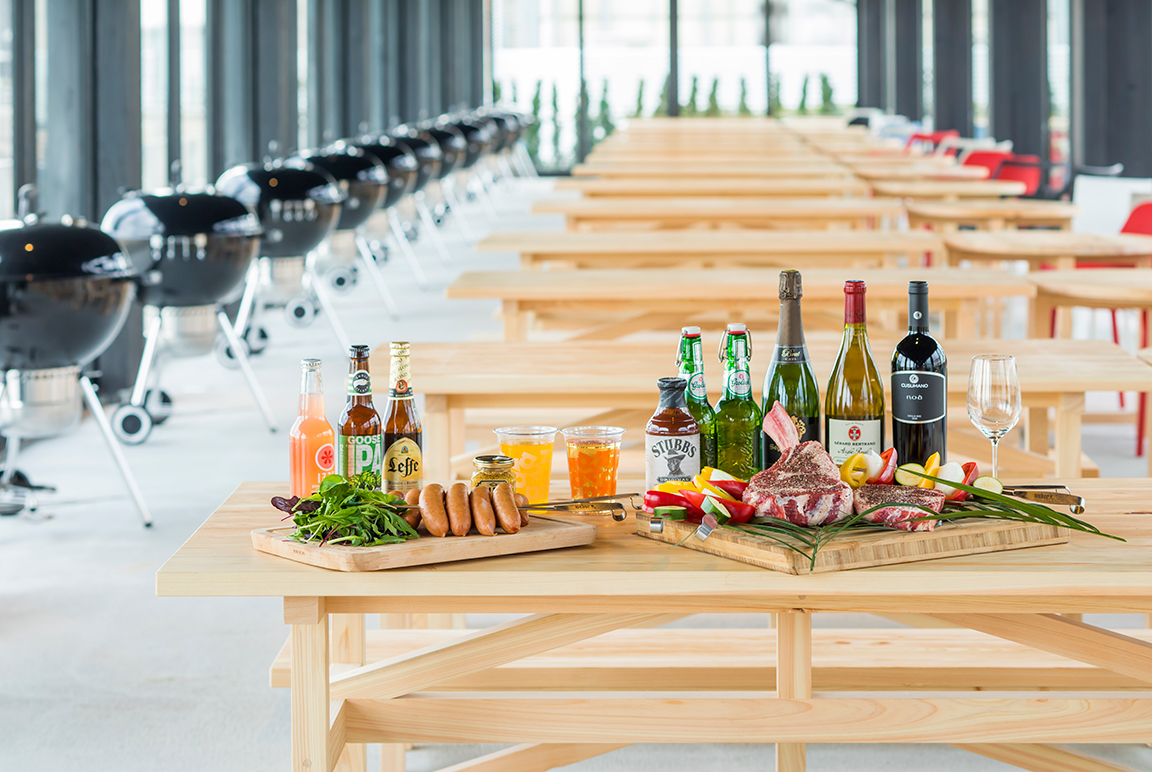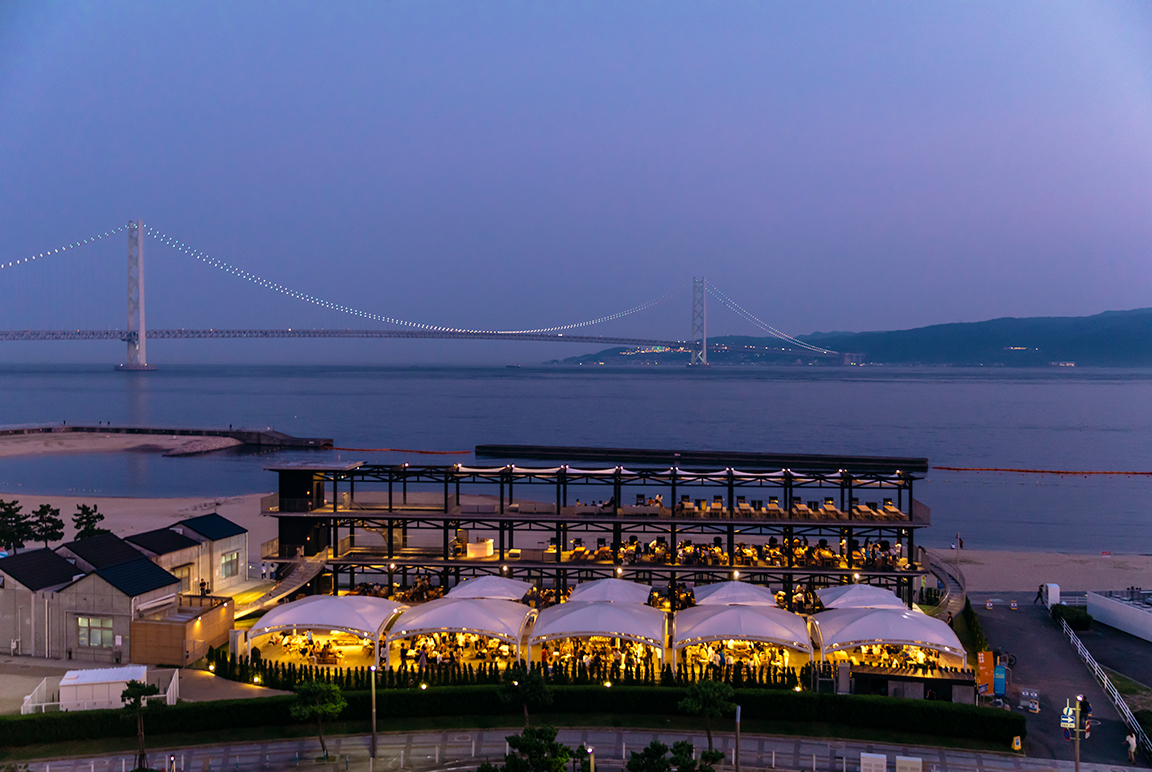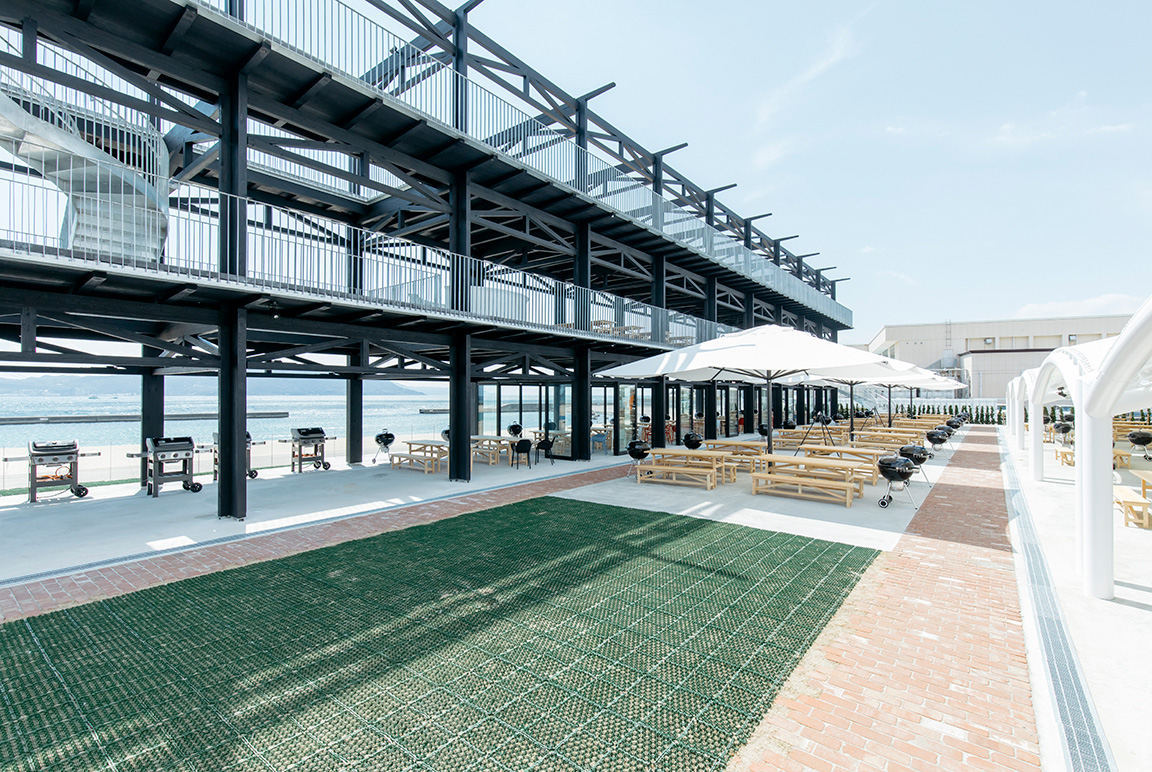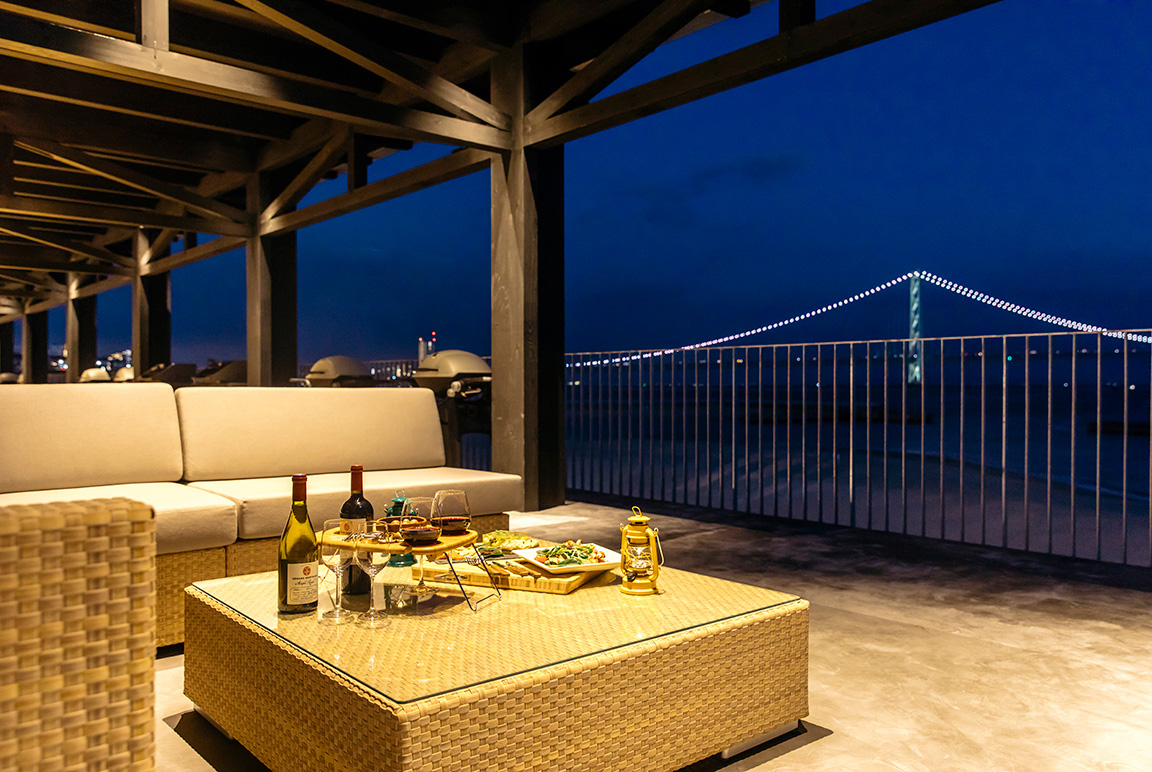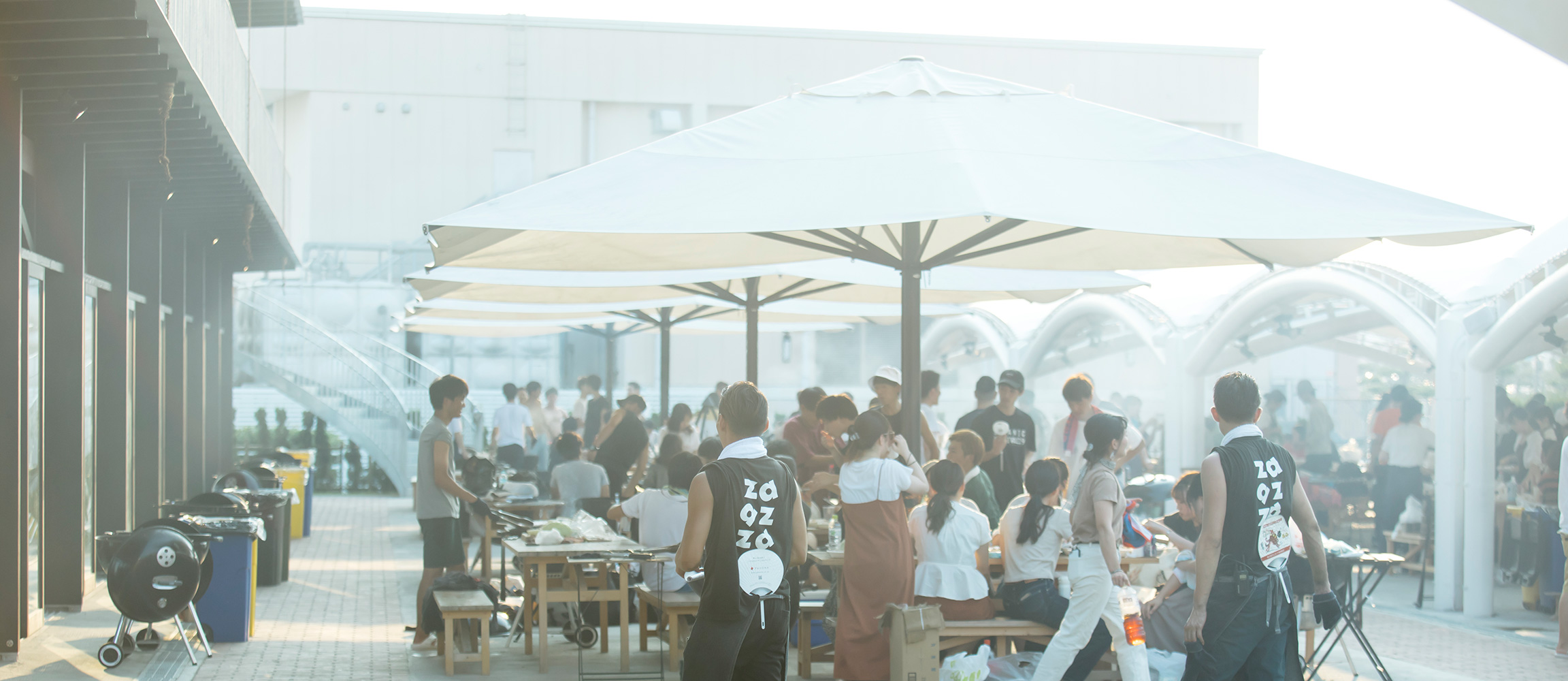 Sunlight beating on the water's edge. The peacefulness of the lapping waves. At Okura Bay, which overlooks Akashi-Kaikyo Bridge and Awaji Island, we developed the iconic, 3-story wooden BBQ site ZAZAZA to offer a space for BBQ enjoyment throughout the four seasons. In daytime it's a place where people gather boisterously; at night, a space for adults to relax against a soundscape of the waves. Here you'll find happiness easy to attain as you enjoy great food while relaxing by the sea.
A seaside BBQ to enjoy in all four seasons.
This wooden, open-plan 3-story facility has a BBQ area on the first floor, a bar and BBQ area on the second, and CAFE&BAR on the roof. With parasol seats and room for larger groups, there are a myriad of ways to enjoy the space.
The facility's open and spacious interior enables enjoyment of BBQ year-round, even in the hot summer and cold winter. Ingredients change to incorporate seasonal foods, offering different enjoyment every season.
The second floor and roof have observation decks as community terraces, Enjoy an out-of-the-ordinary time viewing the ocean with BBQ and drinks, in a space that overlooks Akashi-Kaikyo Bridge and Awaji Island.
Please visit our ZAZAZA official site for further queries.