The heart and concept of BBQ&Co.
As a company, as people, and as a business.
Here we will communicate our wishes and unwavering convictions.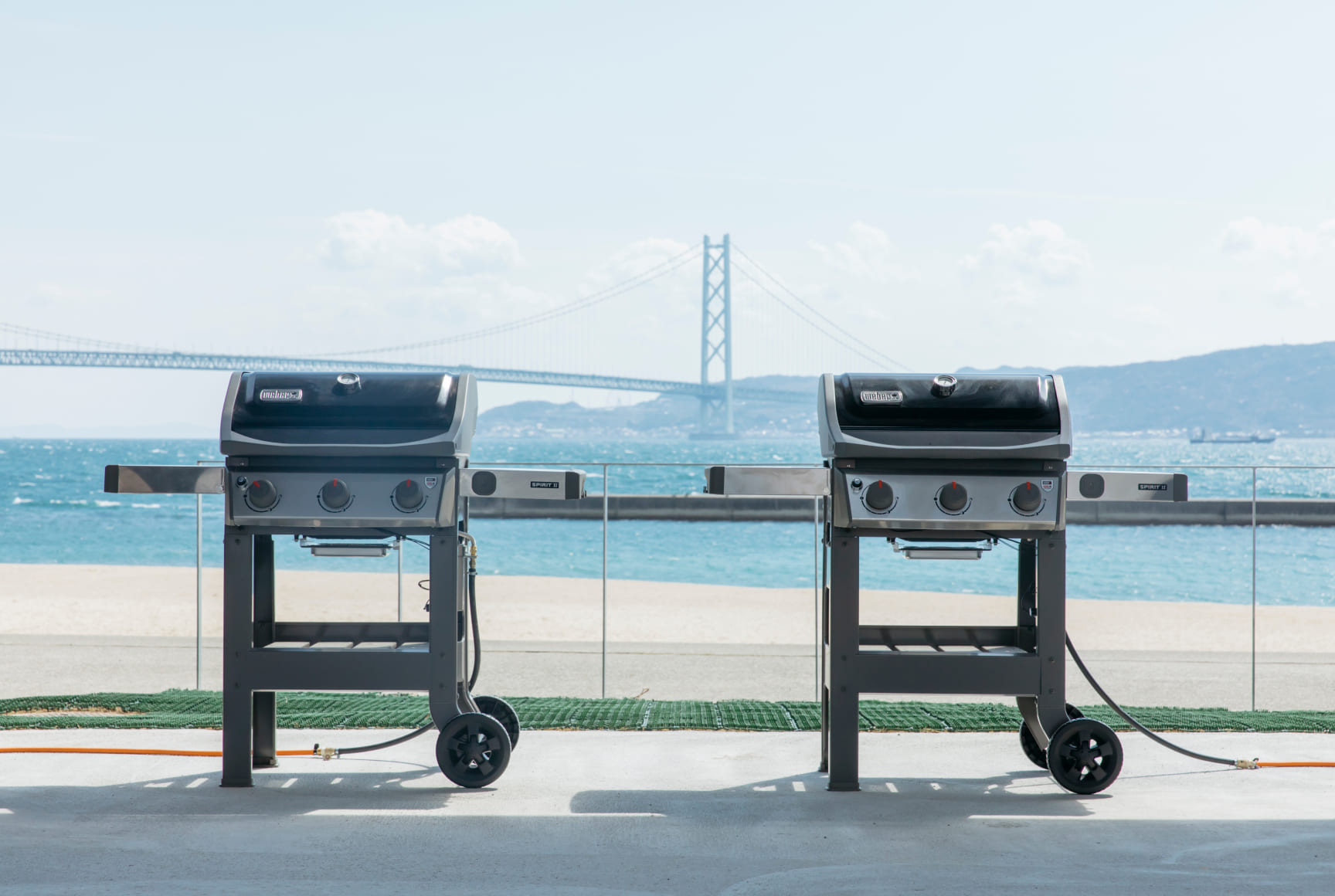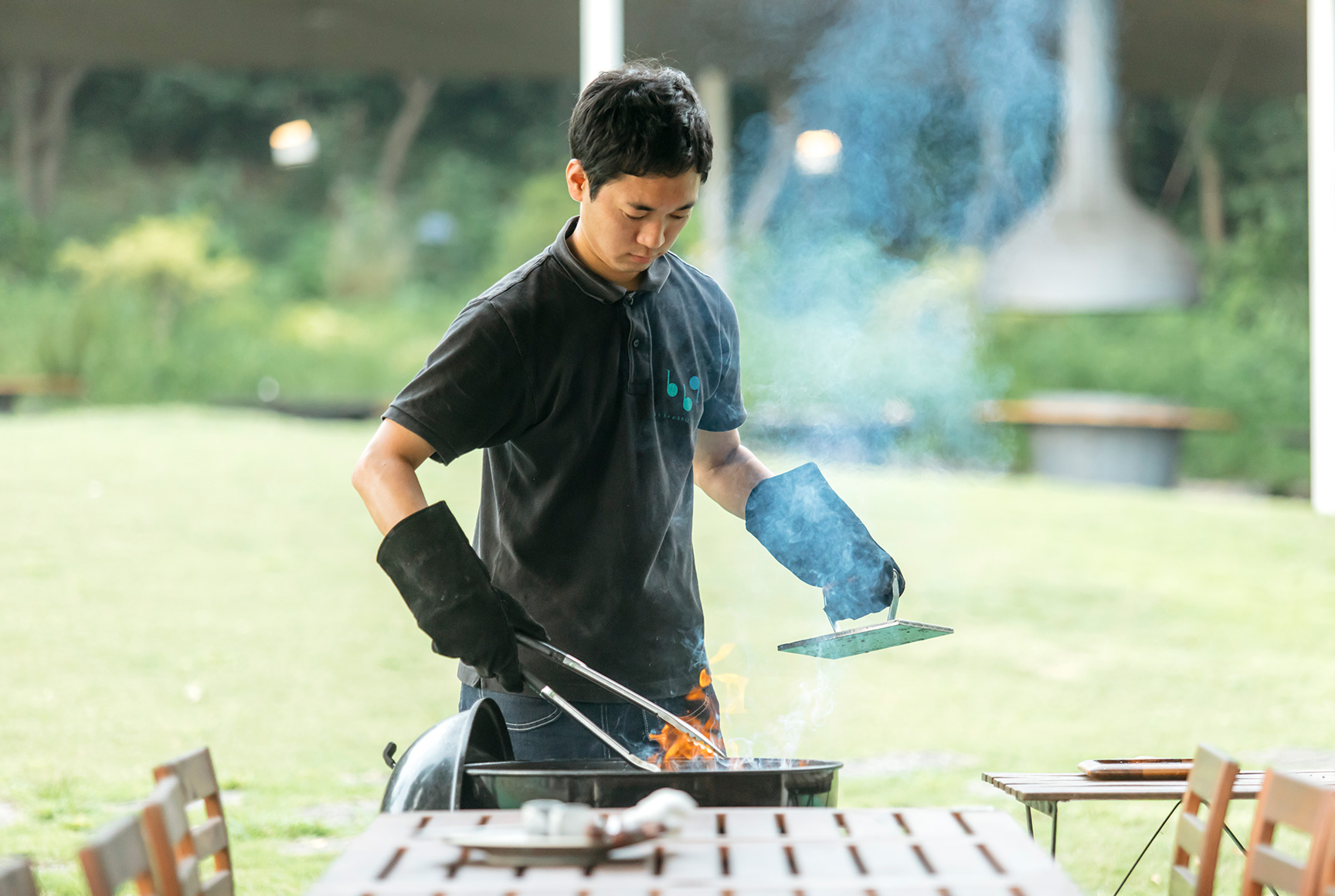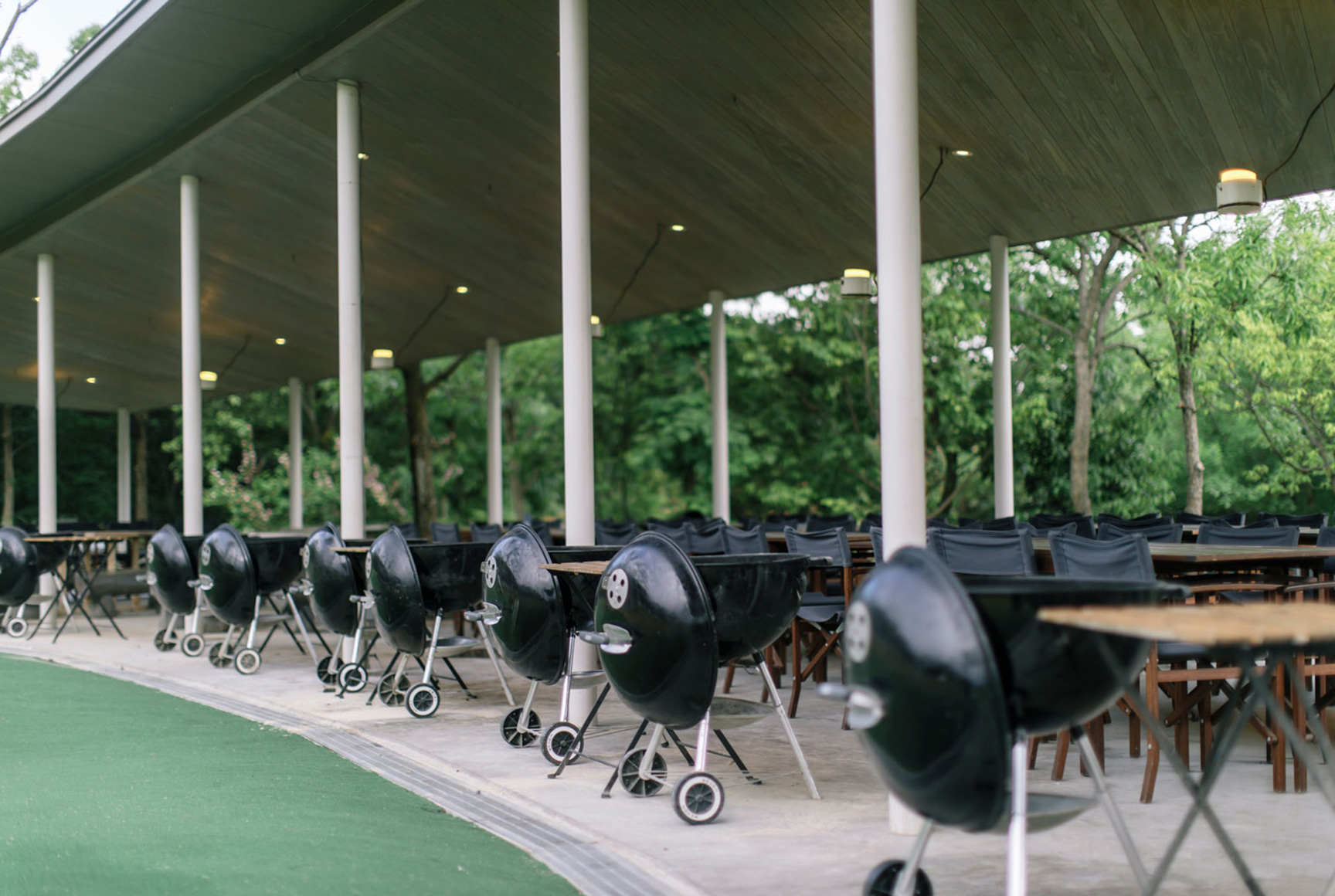 SLIDE
Breaking through the boundaries of age, gender, and titles.
What makes BBQ special? A sense of realness as you cook meat in nature. The sense of freedom from eating under the open sky. The extraordinariness of time out of the ordinary. There are times you enjoy with your closest friends, and times you spend with your family around a fire. There are also workplace gatherings, and interactions with colleagues. Whatever the relationship, the pleasure of a BBQ makes the communication take off. Spend time as you like, in open conversation with no special skills needed. What spices to use for seasoning? What cuts of meats should we grill next? The wind has shifted, so let's move over here. A little rain is no problem. That's the sort of conversation you hear around a BBQ. Spend time as you like, in open conversation with no special skills needed.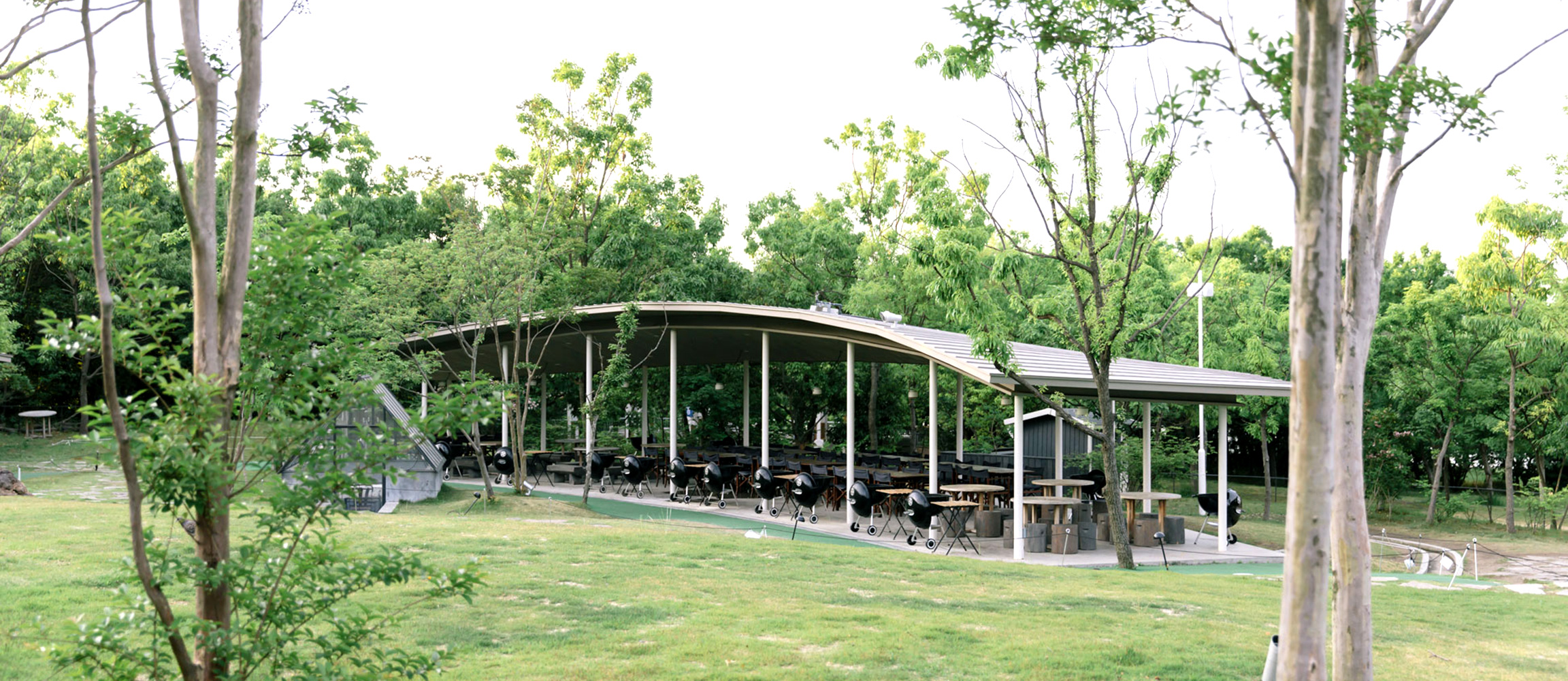 Freedom is what brings discovery.
We believe there should be no restrictions when it comes to BBQ. As long as food safety rules are followed, there may be ways to grill meat well, but there is no rulebook on how you have to do things. Use any spices you like. Grill anything you like, in any unusual combinations. Try formulating your own original spice blends. The possibilities are endless. Discoveries and insights appear precisely because there are no rules. That's why BBQ&Co offers bring-your-own plans. To say that enjoying BBQ requires independence and autonomy may be a bit of an exaggeration, but is not a great lie.
Take a load off your shoulders.
There's something we want to say to Japanese people always on the run. It's hard to realize your potential when you always have a heavy weight on your shoulders. When you feel you've been trying too hard or haven't had a break lately, that's the time for a BBQ. You don't need fancy seasonings. Grill heartily and make a bit of a mess as you dig in. As long as there's meat at the center, everyone will smile. A BBQ that's messy in a good way will take a load off your shoulders. Separate your 'on' from your 'off' times so you can tackle the next day as the real you. Resting means more than just sleep. Truly enjoying yourself refreshes the mind a body.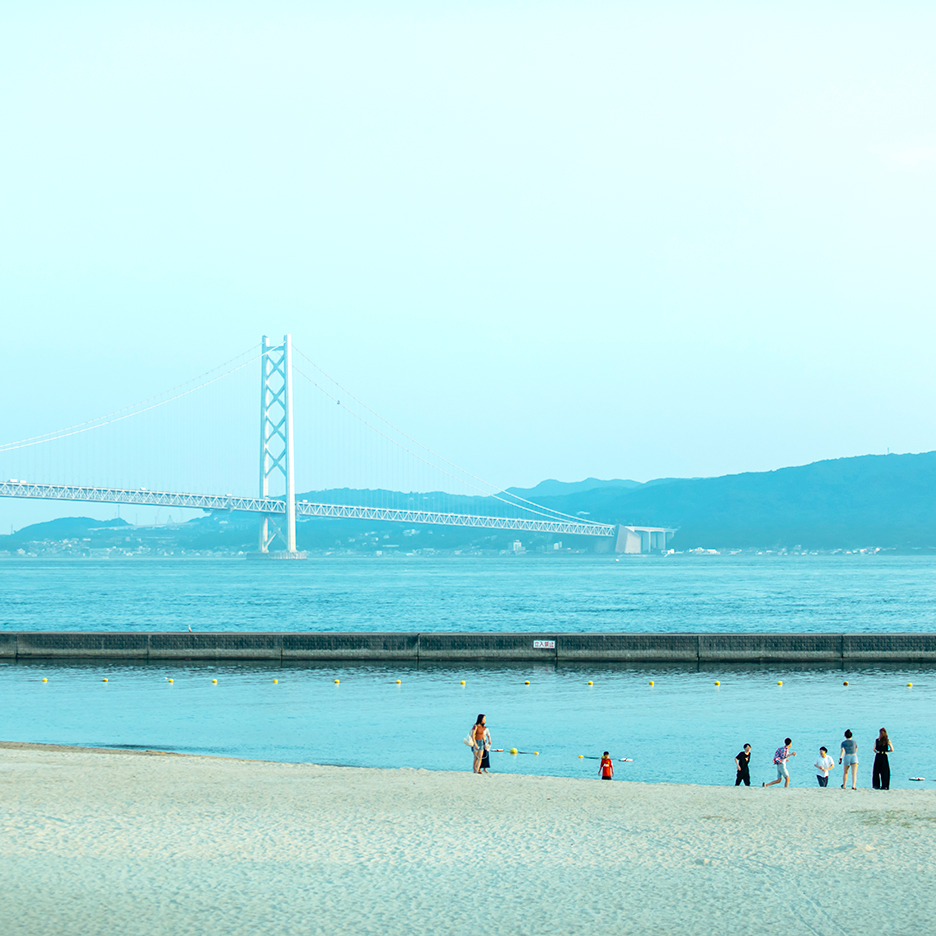 Changing your perspective changes the world you see.
BBQ&Co values changes of perspective. Being tied down to existing values and preconceptions keeps you from seeing the essence of the world around you. Take the BBQ spot at Okura Beach. While it offers magnificent view of the Akashi-Kaikyo Bridge and views of the coast, relentless safety standards and unclear rules once set by somebody made the spot difficult to enjoy. By shifting our perspective a bit to consider how users can truly have fun, the spot has been reborn as a place for enjoying BBQ amid wonderful scenery.
We search for places that sparkle when polished.
Many places with lovely scenery and environments are owned by the country or public agencies. The truth is that many of these don't meet their full potential. Our BBQ business began as outsourced management of public facilities. We don't just create BBQ spots in wonderful places; we also consider connections with the community. Our efforts also create tourism spots where people gather. If the lifestyle culture of the land isn't rooted there, it can't be called a tourism spot. Our development incorporates facilities and services that unravel the culture and history of the land to embody regional character.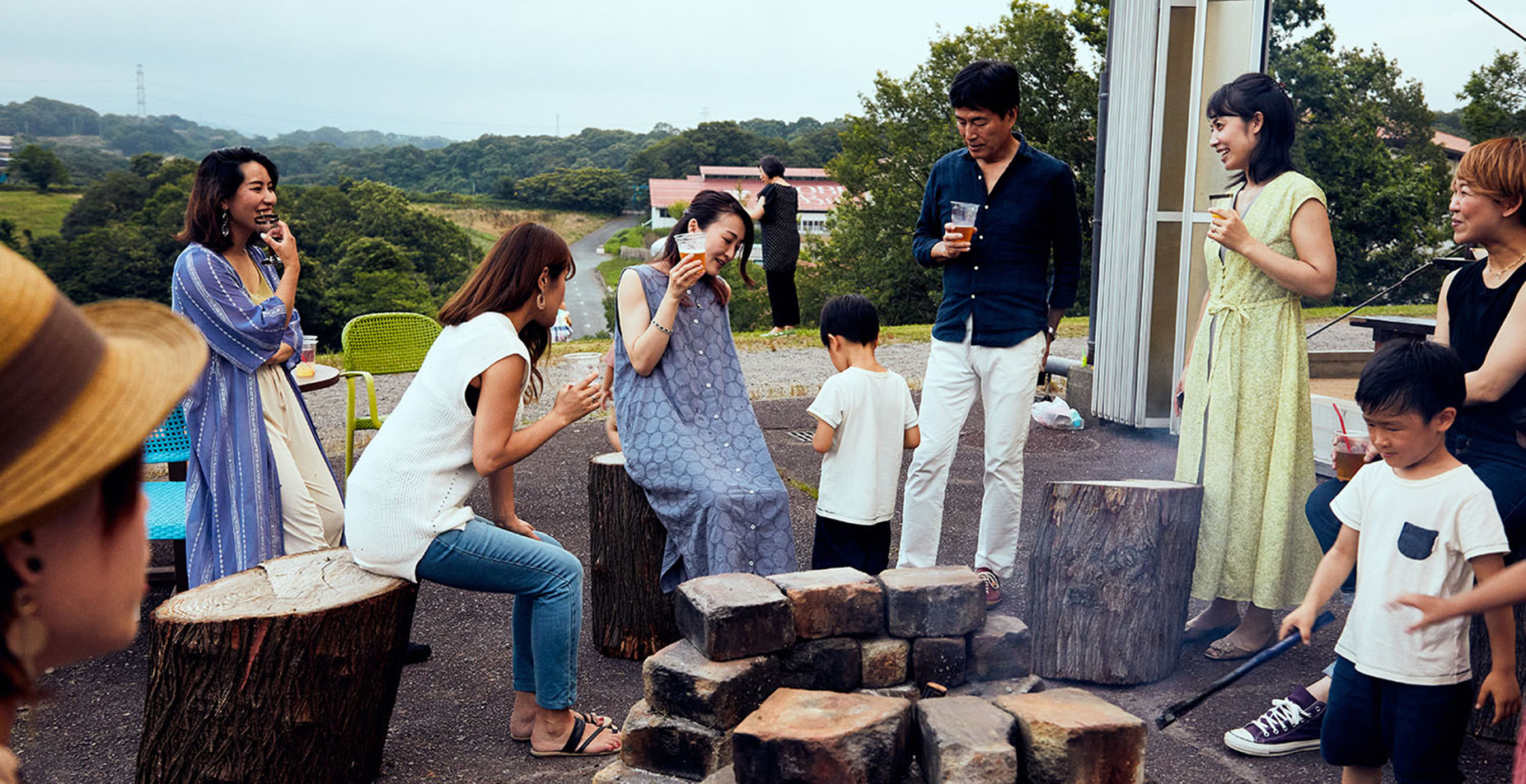 BBQs are unique but universal.
We are more than a company that creates spaces for enjoying BBQ. Creating spaces means working closely with people. Pairing BBQ something of added value offers an experience like no other. Use BBQs to spend time with loved ones, meet as a family, or deepen ties with people just met - really, any sort of scenario. Build great relationships in any environment or project. Mountains, forests, oceans, or other nature. Beautifully maintained parks. Hotels and wineries. BBQ harmonizes with any project. Freedom makes BBQ universal.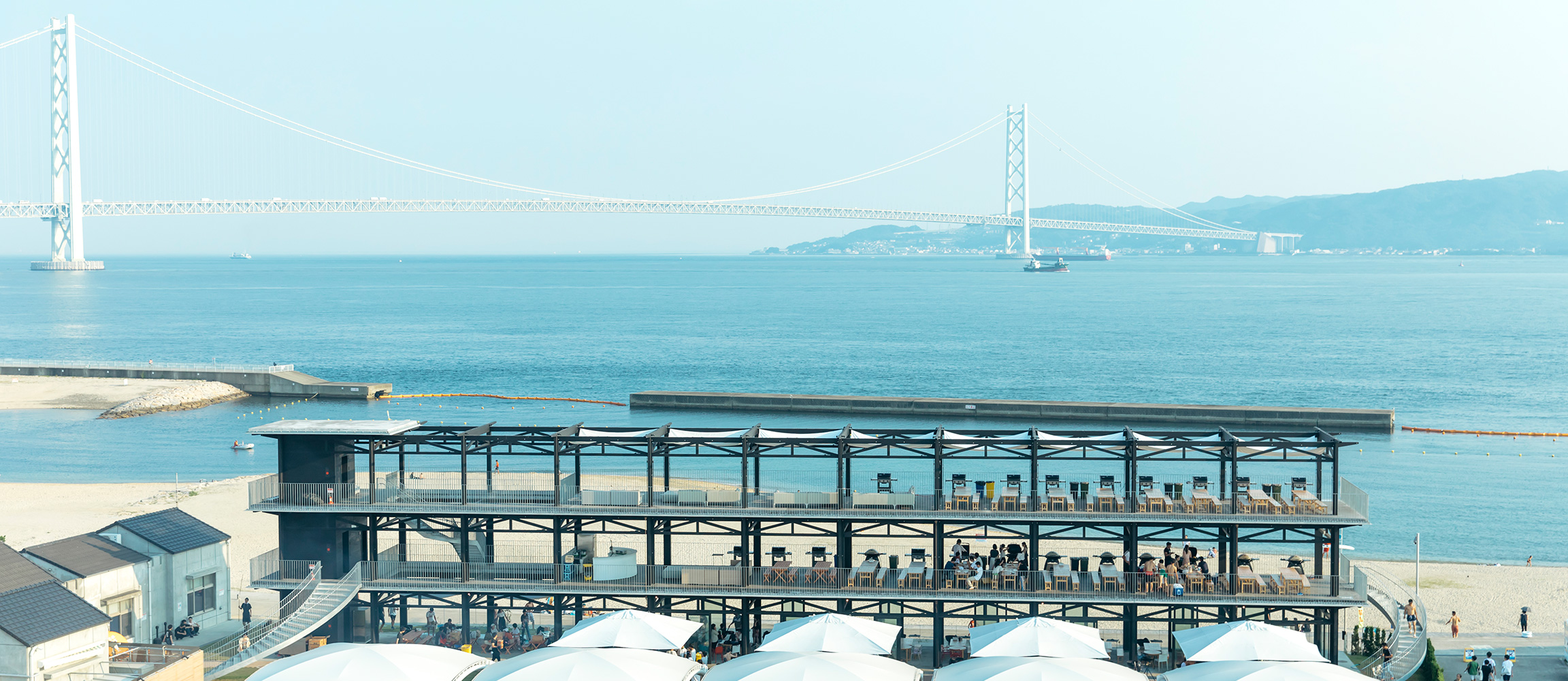 We look beyond building infrastructure.
Our business is connected to the creation of infrastructure that lets people enjoy BBQs. However that's not the goal. Our aim is to energize people and communities through BBQ. How can we make BBQ more enjoyable? One answer is product development. Together with local craftspeople who have traditional skills, we have created items such as home-use grills and meat cutting boards to make BBQ more familiar. By creating products that make use of local crafts and materials, we seek to create opportunities for BBQ communication.