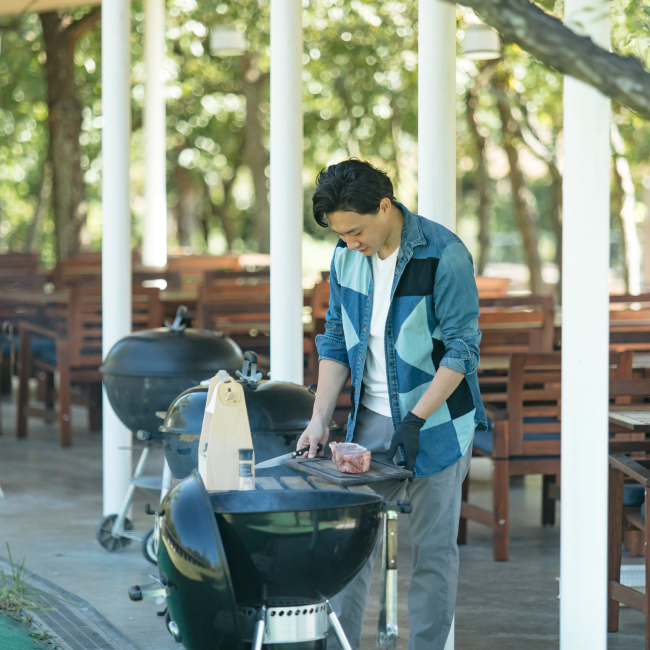 MESSAGE
We keep working to build a better society
by seeking the essence of BBQ.
Why are we so drawn to BBQ? Perhaps the answer involves the history of humankind, not just logic or feelings. Building fires has always been vital to human life. It has been only decades that fire has disappeared from communities and neighborhoods. People today live apart from fire for reasons of convenience and safety, but for hundreds of thousands of years humans lived alongside fire. We used fire to create tools, to protect ourselves from wild animals, to make meals. When we enjoy BBQ, we become aware of our fascination with fire. This may be a part human nature itself.

We are now living in an age of change. With the new calendar era in Japan and changes in life due to the COVID-19 pandemic, what is neither needed nor urgent is being weeded out. People's views on leisure vary, but we feel that BBQ is sought by many people as an escape from reality, to experience the healing of nature and the joy of eating outdoors, and to find serenity in a fire. Our enjoyment of BBQs may be tied to a return to humans who lived with fire.

BBQ&Co is a company that engages in business involving BBQ, but above all we value the people at the foundation. We understand people and communities. Beyond that are people's smiles, and leading to success of the business. There are no rules for the BBQ we offer. How to grill and how to flavor are up to you. We will keep on seeking yet-unseen excitement.
READ ALL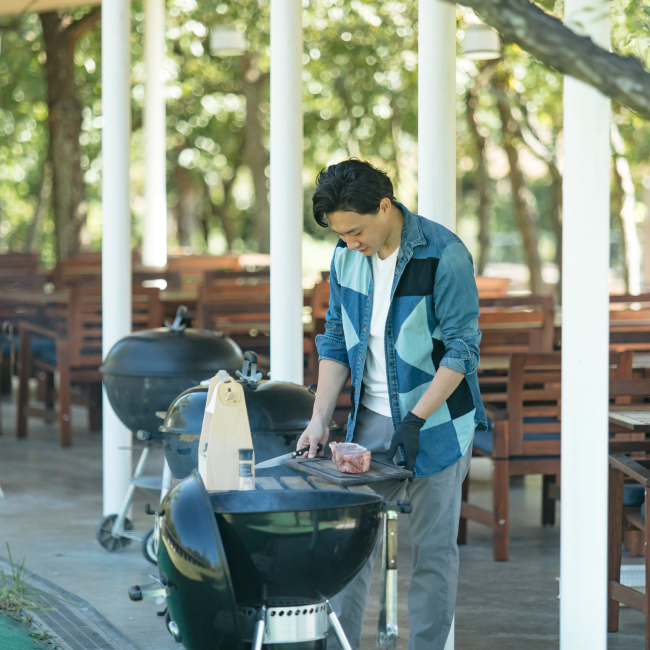 VIEW ALL
HISTORY
BBQ&Co got its start in 2009, by taking on the operation of the BBQ spot at the Okura shore in Akashi, which had not been functioning as a public facility. Based on experience running hotels and restaurants, we rethought the BBQ spot from a user's perspective, creating a popular facility that drew 10 times the users after 10 years.
VIEW ALL